There was a time when any story on facts about online dating would be a journey through the secret world of weirdos, perverts and apparently normal people who are closet psychopaths.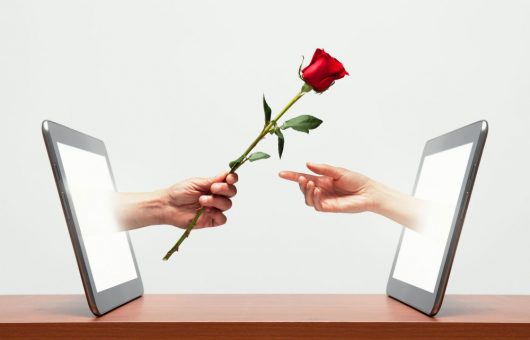 It is a testament to how mainstream online dating has become that it is now a billion dollar global industry catering to all sorts of people. Not just those who hide behind the cover of the internet to live their fantasies.
In some quarters, online dating is still reminiscent of the bad old days. But these days, most of the facts about online dating have to do with legitimate stuff. You can read dating site review at VictoriaBrides review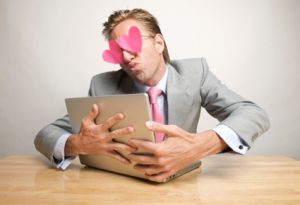 If you are tired or fed up with how you've being treated so far in your attempt at finding regular dates the normal way, you might want to try it online.
It is a lot of fun. And for the shy guys, a lot of the stress of actually having to start off a conversation with lady is significantly reduced.
I know for a fact that men who are shy in real life can be so articulate in chatting with a lady online it makes Casanova look like a stuttering idiot.
But before you take that final leap to sign up on any online dating site, why not acquaint yourself with these facts about online dating.
The most popular
That should be the first fact about online dating I guess. You ought to know which site is the biggest and most popular online site right?
Well, look no further that Match.com.
This is a site that has over 50 million people as registered users. That is a lot people waiting to get hooked up online. So be rest assured, you won't be short of a crowd to get lost in if anonymity is still valuable to you.
More men than women
If you are a lady desirous of trying out dating online, this should come as nice fact for you. Generally, there are more men online looking for dates than women.
This means as a female, you'd have a lot of eager men just waiting to link up with you as a female.
Online daters are romantics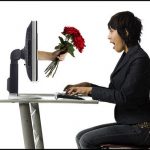 This is one of the facts about online dating that should also not be surprising. People who go online to look for dates generally believe that real love exists and is possible to get it.
Taking the weirdos aside, a large majority of registered users of online dating sites believe in love at first site. That is so romantic.
I bet you'll come across a lot of kindred spirits in there.
Real relationships do happen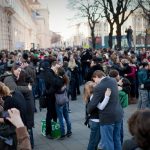 Many people don't rate online dating as a place where one can get some real offline affair with a dream partner.
It would surprise them to know that, in spite of people's misgivings about trying to hook up with total strangers, about one fifth of committed relationships began online.
Even better, close to that figure end up getting married. This is because most online dates take time to develop. After all, online dating is has even more potholes than the worst blind date one can think of.
Long courtship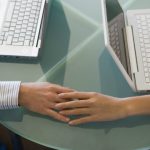 If you are looking to get hooked up in a hurry, then stay away from the online dating scene
That courtship takes very long to develop into real relationship is one of the facts of online dating that is easy to explain.
People meet online as strangers. In fact, the first thing you see is probably a fake picture and an obvious nickname. Being cautious about giving out personal details is one of the cornerstones of online dating.
So it takes time to build trust. On the average, online courtship takes as long as 12 months before developing into a real relationship.
Nice Guys finish first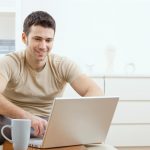 For nice guys who have been having a horrid time with the ladies, online is the place where that sensitive side of you is not taken for granted.
The stats show that a large number of ladies who come online actually go for guys who include 'nice guy' as part of their profile.
Career girls are hot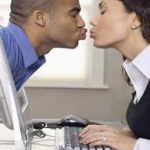 For the highly motivated working class girls, this is one of the facts about online dating that should cheer you up. A large chunk of men who come online looking for dates prefer career ladies.
So all the frustrations of having men been scared of your success would likely disappear with the men you meet online
Younger girls are also hot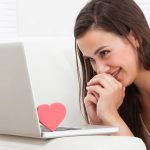 Apart from the fact that women get more private messages than men, another fact is that men usually go for younger girls. The younger the better.
I guess that is why incidences of pedophiles are rife in the online dating scene.
Older men are hot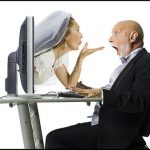 Yes, the chances of getting a hot date online are twice as high if you are a matured man, say from 35 years upwards.
That could be down to the fact that women think that by that age, men are more stable both emotionally and financially.
The lies men tell online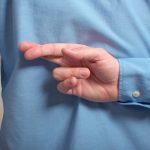 The stats show that when writing their online profile, men lie about their age, height and financial status online.
This is bad because lies about age and height could easily be found out when things get really serious and you meet offline.
The lies women tell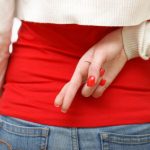 Women lie a lot about their ages, physical attributes and weight in their profile. Again, this is not a wise move if as a female, you are really serious about developing an offline relationship with the dude you hooked up with online.
Free sites just as good
As mentioned earlier, online dating is a billion dollar industry and there is no sign the money would stop coming anytime soon.
This money is mostly generated by users paying for the privilege of using those sites. You probably know that by now.
However one of the top facts about online dating you probably don't know is that you can get quality services from the free sites as well.
Sites like Tinder, OkCupid and even PlentyOfFish have enough features packed in their free services to give you value for your time. However, you need to pay to access what is referred to as 'premium features.'
But you don't have to pay if you don't want to.
I guess that is enough talk. You can now make time and create that online  catchy profile designed to capture the imagination of your future partner.
And if you know somebody thinking of going online for a date, you can help them out by sharing this with them on Facebook or Twitter. Cheers.