This ought to be the best time to talk about Valentine's Day gift ideas for men. The D day is just a couple of days away. The smart move is to lock down what you need to get for your man early enough.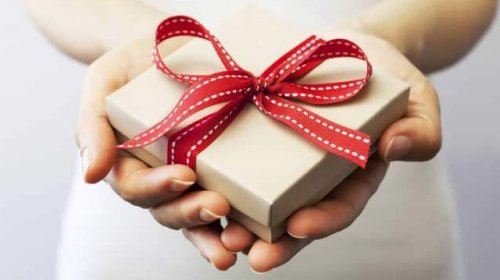 There is the prevailing wisdom that woman suck at buying gifts for their men on Val's day. To a large extent, that could be true. How many times have guys had to grit their teeth and accept mundane gifts from their ladies with a smile?
It would seem like a secret 'women only' meeting was held and it was decided at that meeting that boxers, T-shirts, inner wears, etc., are the best gifts for men.
That should be the only explanation why almost all girls get these things for men. Or perhaps, their heads are just naturally wired to believe men don't need special or unique gifts on special days.
In this month of love, why not give your man something special. You don't have to break the bank to get one. There are so many gifts outside the traditional stuff men would really appreciate.
So let's take a look at some unique Valentine's Day gift ideas for men.
Special Valentine's Day gift ideas for men
1. Cook something special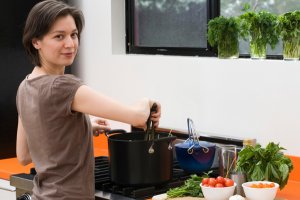 Men love to eat. There is even a saying that the best way to a man's heart is through his stomach. That though is debatable.
But we are talking Val day and what you can do for your man and not arguing about the merits of a woman's culinary skills.
You can cook a special meal for him as his gift. Special here implies making his favourite meal and then some. Use some nice plates or special dining sets to serve the food.
To blow his mind on Val day, make sure the meal comprises of several courses. Each course should complement one another and don't give him too much of any one course. You want him to taste everything.
Cap it all with a dessert of his favourite chocolate or cake.
2. Give him a mixtape
If your man loves music, a mixtape of his favourite songs would really touch him in a special place. Mixtapes are not easy to make, so he would know you took your time to get him one.
You can download a list of his favourite songs online and create the mixtape if you can do it. But to make even awesome, take the songs to a DJ to do it for you for a fee.
Make sure the disc containing the songs is specially designed with an image of you two and some words of love.
Alternatively, the mixed tape can be in an mp3 audio file format. This way, he can have it on his phone, computer, or mp3 player. Be sure to open the mixtape with your voice telling him how much you love him. You can end the collection the same way but with a different lovely message though.
3. Photo album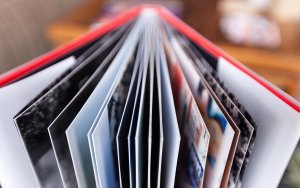 Now, you can put all the hundreds of photos on your phone to good use.
The photo album should be a collection of all the photos of you and him together. If you love taking photos with your phone, you would certainly have enough fun photos of the two of you.
Select the best ones, Get some from his phone if you don't have enough. Then curate them into an album.
If you have enough money, have them printed and put them all into a physical photo album.
You can also have a digital version which you can turn into a video featuring the photos. It would be fun and he would surely have a good laugh looking at them.
4. Gadgets
No Valentine's Day gift ideas for men would be complete without gadgets making the list. The reason is simple: men love gadgets.
If you know your man very well, you would have a pretty good idea of the sort of gadget he loves.
For instance, if he loves music, you can get him some awesome earbuds or portable Bluetooth speakers. And if he loves photography, getting him a nice mini digital camera would be awesome.
As far as gadgets go, there are various types to fit any occasion or personality. So you need to be creative about it. And if you can manage it, have the gift engraved with his name or some lovely words to mark the occasion.
5. Set of shaving kit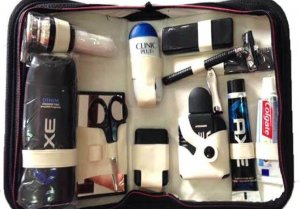 If your man prefers the clean shaven look, a cool shaving kit would do just nicely. Just make sure the set comes complete with all the tools and accessories that should be in any shaving kit.
If you don't know anything about shaving kits, a simple online search would help you out.
6. Aftershave and perfumes
Getting him an aftershave would go perfectly with the shaving kit. You can be selfish here and get something you love. After all, you would be the one snuggling up to him all the time. So you need something that smells just nice for you.
Perfumes too can complement the aftershave. Again, don't buy something you hate the smell of.
7. Sweatpants and shirts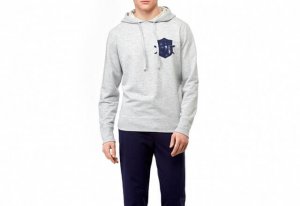 Men love casual clothes. Most men only love dressing up when they have to go someplace important. So the casuals come in handy for different occasions.
Sweatshirts and pants are some of the best gift ideas for men as far as casual wears are concerned. Simply get a matching top and slacks and watch him proudly rock them when he needs to visit friends and family or simply stay at home with you.
So, these are some simple, cool, Valentine's Day gift ideas for men. Good luck hunting them and have a wonderful Val's Day.
Do remember to share this with your friends on Facebook and Twitter. We would appreciate that.
Cheers.