The much awaited day for lovers is finally here and I am so sure a lot of preparations have been made to ensure this day goes really well.
What valentine gift ideas will you implement today?
What specific valentine gift do you have in store for your partner today?
I think I have a clue as to what valentine gift ideas you had planned for your partner.
And if you haven't made any plans yet, here are some lovely valentine gift ideas you can adopt.
Roses:
Roses can never go out of fashion and is one of the best valentine gift to give your lover on valentine day.
When you give your partner roses especially the ones that are red in colour, it means one thing and that is the fact that you love him or her so much.
One thing I have noticed is that people in this part of the world do not really appreciate flowers and this shouldn't be.
When roses are given, it has a deep underlying meaning which should be appreciated by your lover.
So, offering roses as a valentine gift should not be under estimated.
Chocolates: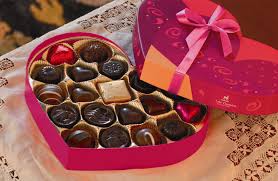 This is one sure Valentine gift to offer your partner on valentine day.
As sweet as chocolates are, it simply means that life with your lover is sweeter and so giving this as a gift should be accepted with open arms.
There are various types and shapes of chocolates but for valentine day, offer chocolates that are love shaped.
As your sweetheart eats it, the love in his or her heart for you will grow.
Cakes: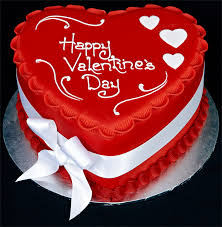 Love shaped cakes are definitely the ideal valentine gift you can offer your partner on valentine day.
Aside it's yummy taste, it's aroma also sets the atmosphere and mood for this special day.
Cakes are used in almost all occasions and so valentine day should not be left out.
Wine:
Wines are also a cool valentine gift you can give your lover.
Since red is the colour of love, it would be romantic to go for red wines and you know that red wine can be consumed with anything edible.
It would therefore not be out of place to include this when making your valentine day plans.
Teddy bears: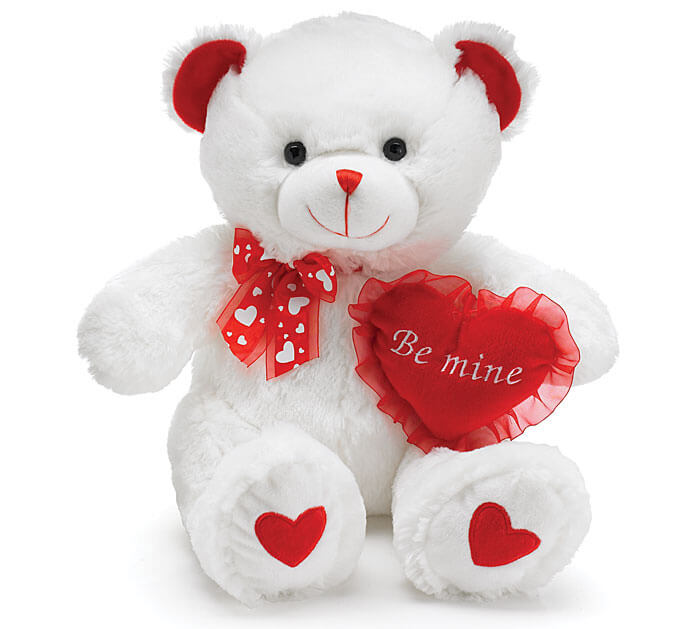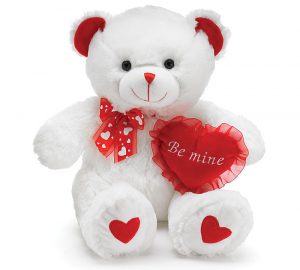 These snugly looking bears are one nice valentine gift for your partner.
They are comfy, handy, adorable looking and a cute fit for your lover.
Giving a red coloured teddy bear to your partner indicates how fierce your love towards him or her is.
Other colours that can be given are blue, red and white and pink.
Perfumes:
This is also a lovely valentine gift to offer your partner.
When making a purchase, choose the ones that have a sensual scent so you'll always remember what your partner smells like.
Jewellery:
Both partners should love this valentine gift idea.
You can get either earrings, neck pieces, wrist watches and wrist bands for your lover.
Movie tickets:
If your lover is the type who loves watching movies just like me then I suggest surprising him or her with movie tickets.
Make sure the movies you'll watch are the kind your partner would love and he or she would really appreciate this gesture.
A Night out:
At times, gifts do not have to be tangible so you can surprise your partner with a night out such as a dinner or a buffet.
The list is indeed endless and are just suggestions for you to choose from.
But note that despite trying to make your partner happy on valentine day, what matters most is what comes from your heart?
Are you giving these gifts from the bottom of your heart or because others are doing it?
The sole aim of valentine is to show love and appreciate those around you so keep this in mind while sharing your valentine gift with your lover.
Happy valentine day!