Female beauty is, most of the time, a very subjective thing. But there are times when you are completely bowled over by some lady that just walked past. These are the moments you wonder if there are some female beauty tips or lessons you are missing as a lady.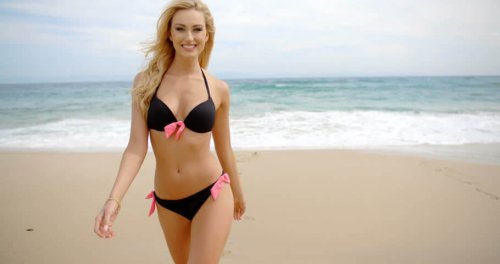 Yes, for some ladies, the beauty is not in the eyes of the beholder. These are universally beautiful girls. The way they walk, talk, smile, and carry themselves is just beautiful to behold. You wonder if it is fair for just one person to have it all in terms of beauty.
It is good that some ladies are so perfectly beautiful. At least, they act as a sort of standard to aspire to. Best of all though, they are a reminder that with the right female beauty tips, you can also look like them. That is, if you want it so badly.
Here is a known fact: you or any other lady can actually enhance your beauty. If you are lucky and have good genes, you might not have to do much to stand out from the crowd.
But, no matter your genes or natural beauty, your beauty can disappear on you if you do nothing to maintain it.
So what are the essential female beauty tips to make you a head-turner any day?
Skin and Facial female beauty tips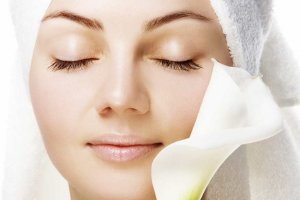 Obviously, your face and skin are the first things people see when they look at you. And the face is the part of your body that is hardly ever covered, so it's needs constant and special care.
For your face and skin, the following tips would do just nicely
1. Always wash your skin with a good soap and water. There are so many facial and skin soaps on the market that can serve this purpose well. Remember, more expensive doesn't always mean best when getting a good soap.
If you are in doubt about certain products or how your skin might react to them, use baby soap. You can also contact a dermatologist for advice.
2. No matter the skin-type you have, always use a very good moisturizer. Moisturizers prevent the skin from aging fast and keep it keeps the skin supple.
Your best bet is to use moisturizers that contain alpha hydroxyl acids. They help boost the natural production of moisture by the skin.
3. Always use sunscreen enhance protect collagen production. Dark skinned ladies might think it is not necessary to use sunscreen. However, the sun has the same effect on dark-skinned ladies as well as fair or light skinned ones.
A good sunscreen can prevent your skin from developing certain skin cancers and it is also a good anti-aging product.
If you love using makeup, apply the sunscreen before putting on makeup. Make sure the Sunscreen you choose to buy is SPF 15 or higher.
Female beauty tips for the hair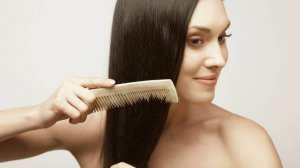 Many people refer to a woman's hair as her crowning glory. Don't you just love a beautiful hair with every strand looking lively and full of verve?
Taking care of the hair is mostly about using the right shampoo and oils. You can read this excellent piece on how to prevent ugly dandruff interfering with your swag.
Other tips for the perfect hair can be gotten from here. And if you really need more, this article does justice to the subject.
These are all the resources you need to get that perfect hair for your head.
Female beauty tips for the body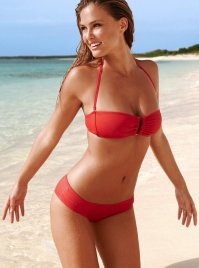 Ladies sometimes go to extreme lengths to get the best possible physique. Unfortunately, these can lead to eating disorders and other mental, health and physical problems.
You don't have to go to extremes to get the desired body shape. The following tips, if followed consistently, are all you require to be the best you possibly can be.
1. Eat the right foods. Avoid foods with high calories and fats that end up depositing extra flesh on your body. The right diet plan doesn't have to be tedious. You can get in the right shape while eating as much as you want.
2. Make sure you exercise regularly. You can join a gym or take early morning runs daily to boost your metabolism and burn some unwanted fats.
Never underestimate the importance of exercise if you want to get an awesome physique.
3. Drink enough water everyday. This helps to rid the body of toxins, aids digestion and also keeps the skin radiant. Never make carbonated drinks a substitute for water.
As a matter of fast, avoid carbonated or fizzy drinks as much as possible
4. Rest well every day. This includes getting as much sleep as possible. Even afternoon naps, if you can get them, would be beneficial to your body.
Butts and breast enhancement tips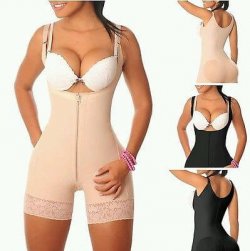 The butts and breasts feature prominently in defining a lady's beauty. However, there are no objective standards for all women. The optimum breasts and butts depend largely on choice, body size, and shape.
However, you can enhance your boobs thorough methods such as breasts surgery. This is a case where you think your boobs are too big or too small.
The butts too can be enhanced surgical to get the preferred shape. It can be made firmer through exercises such as squats, planks, and crunches.
Female beauty tips for the legs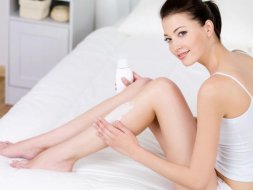 Not having good legs can spoil the overall effect of your beauty. With awesome legs, your confidence becomes sky high and you can wear all types of outfits.
The following tips would do your legs a great deal of good:
1. Exercise the legs properly as much as possible. Even daily walks are good enough.
2. Cut the number of times you wear high heels shoes.
3. To get smooth legs, regularly remove hair by waxing or using hair removal creams
4. Massage your legs from time to time using herbal oils made from eucalyptus, chamomile, and rosemary.
5. To avoid unsightly varicose veins, try to keep your body weight stable by exercising.
As far as female beauty tips go, all these might seem like a lot. But nobody says that anything good comes easy. However, most of these tips dovetail into each other. So it is quite easy to make a routine out of them.
Feel free to drop your comments on what you think about female beauty. Also, do share this with your friends on Facebook and Twitter if you liked it.
Cheers.