The desire of every would-be couple is to make their wedding day interesting and glamorous.  No one want to dream let alone witness a wedding day that is so dull that guest sits quietly in the wedding venue in an atmosphere that is devoid of fun and mood of celebration.
To make your wedding day interesting, there are a few things you need to do before your wedding while planning your wedding to ensure that your day is as memorable as you would want it to be.
Make introductions
If your friends and families have never come together before, the best thing you can do is organize a meeting for them all before the wedding to avoid that embarrassment of having two groups of people unfamiliar with each other doing tasks together all through the day.
You can invite your relatives and your guest that are not living in town to a rehearsal dinner. Alternatively, you can host a low-key welcome party to announce your wedding and make use of the occasion to introduce those who may have common interests.
Consider your schedule
Reflect on how long you may want to dash away with your new spouse and the bridal party to take photo shots of those must-have wedding pictures and then consider what your guests may do while you are out taking those pictures.
You can afford to let them stand around doing nothing or with nothing to entertain them. So to cover up those periods and make your wedding day interesting, consider providing a band or a few light music for vibes and serving up hors d'oeuvres to produce a cocktail party-style minor event to keep guests occupied and engaged. It will prevent them from having to look at their wrist watches every now and then to check time.
make your wedding day intyeresting by skipping a few traditions
You can make your wedding day interesting by incorporating few traditions and values that you and your fiancé care about and leave out the rest.
There is no law that bound you to follow strictly all the traditional wedding events or features. Do not be afraid to leave out anything that you both didn't find particularly interesting.
Let your anticipation go beyond I Do
If you are happy to go beyond the normal standard during your wedding celebration, it would make your wedding day interesting and your guests would be thankful for it.
Be bold and let the celebrant design ceremony wording that suits you and is not just the normal routine words that are being used by all and is read from a book.
Ensure that the ceremonial attributes of your day replicate your beliefs, your culture, and your beliefs.
This will make your wedding day interesting and much more exciting for your guests who may have never experienced your wordings used for wedding celebration they have been to in their lifetime.
Don't let guests go hungry
Even if your plan is to serve a full dinner at your reception, it's a good idea to have a few snacks for your guests to eat while they wait for you to make the grand entrance.
Bear in mind that hunger may leave your guest with unhappy faces and you don't want to enter the wedding reception venue with sadness on the faces of your guests. Get bite-sized appetizers for them and make it a little bit of fun. This will make your wedding day interesting both to you and your guests.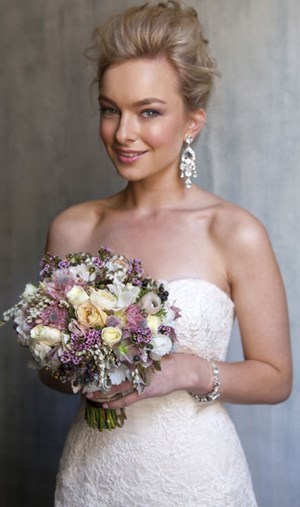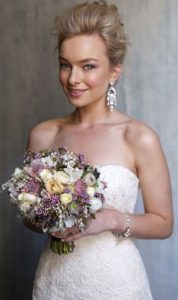 Don't neglect the seating arrangement
Ensure that the seating arrangement is properly organized. Don't make a guest stranded on a table with no familiar face to talk to. Make your wedding day interesting by ensuring that all the guest put on a particular table are familiar to each other and can chat with each other while having fun.
Although you can mix up a bit to boost cross interaction between people who haven't met before but don't overdo it. Other things you can do to make your wedding day interesting is to hire DJ or life band for entertainment.
Also in addition to cake, you may consider adding sweet tempters. Wedding a very stressful event, if you plan your wedding very well ahead of time, you will make your wedding day interesting and at the same time have good memory keepsake to hand on to in future.