These photogenic makeup tricks ensure that you look your best at all times. Yes, you need to be photo-ready all the time because our contemporary world is photogenic and you don't know when you would be facing the camera or how strong the lighting effect would be. On the contrary, we can make sure our makeup is photo-ready all the time.
The following photogenic makeup tricks make you photo-ready all the time and help you avoid looking greasy, tired or washed out.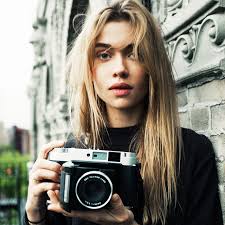 Make Your Eyes Brighter
Clear eyes and full makes you healthier and livelier. The brightness of your face depends on the brightness of your eyes. If your eyes are brighter, the remaining part of your body will look brighter but if your eyes are dull; your face will be dull.
To make your eyes brighter, drop some drops of cooling eye drops into every one of your eyes before you begin the application of your makeup.
Prepare your skin
You need to keep your skin adequately moisturized and soft. Proper hydration of your skin helps you to get a flawless foundation application. This means your face is uniform all over without any rough streaks or creases.
After you have washed your face, rub a layer mask for 10 to 15 minutes s you get prepared. You can apply a liberal layer of your regular moisturizer and allow it to soak into your skin for some minutes. After that, wipe off any excess.
Photogenic makeup tricks: Ensure your foundation is a perfect match
If you make use of a very pale foundation, you'll appear washed out when the camera flash touches you, and if it's very dark, you'll appear a bit murky. Try to constantly test shades along your jawline in natural light. The formula of your foundation needs to be light to medium coverage.
And if you're prone to shininess, sweep a simple transparent powder on your T-zone before you go out.
Reduce the amount of the concealer
Applying huge layers of concealer won't hide that spot from the camera. In fact, it may bring more focus to the area. In its place, make use of your ring finger to slightly daub a small amount of concealer. Ensure that it matches your skin tone on the spot and stop making a fuss about it after that.
Emphasize tactically
The number one photogenic makeup tricks are lighting the skin. Create the effects of flattering light by daubing a pearly shadow or highlighter alongside the top of cheekbones, along with the bridge of your nose and at the inner corners of your eyes. Try not to overdo it. Apply it lightly as too much of it may make your picture look greasy.
Make your eyebrows darker
Your eyebrow frames the whole of your face. Select an eye pencil or a powder that is one shade darker than your real eyebrows. Your natural features usually look lighter in pictures. Make use of short, small strokes to fill in any gaps between hairs.
Make your eyes to stand out
You need to avoid smoky eyes if you want to stand out.  Apply a neutral eyeshadow onto your eyelids. After that, apply a dark brown or soft black eyeliner to just the outer thirds of your upper lids.
Avoid the bottom altogether; Eyeliner on your lower lids can make your eyelashes appear smaller. Complete by curling your lashes and adding two coats of mascara to make your eyes stay more awake and look brighter.
Choose red colored lipsticks
Dark lips are trendy but they make your lips appear thinner. The best photogenic makeup tricks involve sticking to a brighter cherry red lipstick added with a dab of lip gloss on the center of your bottom lip to produce plump looking lips.