These tips for pale skin bronzing routine will help you look tanner without the sun no matter how pale you are. Although, it is good to actually love any skin color you are blessed with whether pale or not. If you'd love occasional change and look, these pale skin bronzing routine will give you what you want without exposing yourself to the dangerous effects of the sun.
Although you can make use of spray and self-tanner, sometimes it makes you feel unnatural that you don't look normal. Another problem you may have with sprays and self-tanner is that if you are not perfect at blending it, you will end up with patches of differing colors all over your face.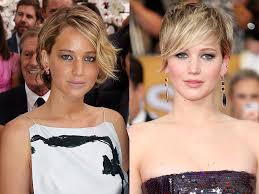 This pale skin bronzing routine helps you to get a perfect temporary tan looking face and a healthy glow without the sun and the use of self-tanner. This article provides you with the useful tips and products that will help your pale skin bronzing routine.
Make use of light foundation
You are better off in a foundation that is lighter than your natural skin color. Stay away from foundations that are darker than the other parts of your body.
Using a lighter foundation makes it much easier for you to bronze the edges for a proper match.
If you make the foundation a shade darker than the other parts your body, your skin can begin to look muddy if you apply the foundation randomly. A foundation that is not properly blended will leave a harsh line between the jaw and the neck.
This pale skin bronzing routine will make your skin glow in a different place, and you would get a more natural look.
Apply your pale skin bronzing routine bronzer in an "E" form around your facial boundaries
Follow this pale skin bronzing routine first and afterward apply a slight quantity of the bronzer to the remaining parts of your face.This assists you to add some depths to the face to get a more natural looking radiance.
What you are looking is to get a similar effect to a natural sun-tanned skin. Therefore, it is better to go for a bronzer that would give us the color we are looking for.
Remember not to rub the bronzer randomly. It will give you a mud-covered feeling; try to blend the makeup directionally for a better look.
Try NARS Laguna Liquid Bronzer for your pale skin bronzing routine
Nars laguna liquid bronzer will give you a natural glow. Although you can also make use of Benefit's and Bare Minerals, NARS would give you a good amount of healthy looking sparkle to make your skin beaming.
You can even merge this with your foundation if you have been tanning naturally under the sun and your foundation is very light for your skin. However be conscious as it may sheer it out a little.
Remember to make use of your fingers to rub the bronzer in a large 3 and E around your face to produce a very soft and natural look.
Forever Pro Bronze Fusion and Too Faced Chocolate Soleil bronzers are great for your pale skin bronzing routine. They can make you look bronze without your skin turning orange.
If you want your bronze to become more noticeable, choose the powder. Powders would make your skin look orange immediately after application but these two products create effects that look similar to naturally tanned skin instead of Cheeto dust.
Make use of a crowded and fluffy powder brush. Remember to apply in the 3 and an E shape.  You can make use of a liquid or powder, depending on the look you want.
Make a wise choice of supporting colors
If the color of your hair is very much contrasting with your skin color, you will look overly washed out. To avoid this look, choose colors that blend more with your tanned color scheme to make you look more bronzed.
Consider using golden colored eye shadow instead of silver. Also, try to compliment it with a soft, natural and glossy pink lip color. Try to get rid of colors that would create much contrast to make your skin appear tanner by relation.
Try Sephora Perfection Mist Airbrush Bronzer when you finish with your complexion
Use this pale-skin bronzing routine after your eyeshadow and mascara.
This pale skin bronzing routine produces a drastic effect. Try it and see the amazing result it will produce.