When You Get A Girl Phone Number, What Next Do You Do
Getting a girl's phone number is easy if you know how to go about it but if you don't check my next post, I will be teaching you different method of getting any girl phone number without much stress. So when you get a girl phone number, what do you do with it? The question seems simple but lots of guys get it all wrong. Their approach only ended up pulling the girl away further from them.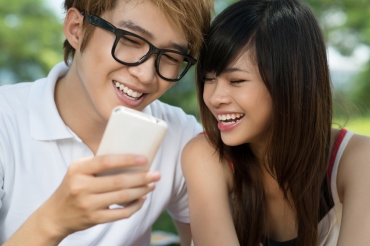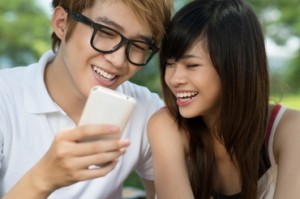 Fine, hot girls even give out their number all the times to peeps that want because to them, it boost their ego but when you get the girl's phone number, what you do after then is what that matters most and that is where the problem start if you don't do the right thing with the number.
You need to understand first of all that getting a girl phone number is not a guaranteed that you're going to be successful with her.
Good! You now have her phone number, learn now in this post what you should do after getting the numbers and be successful with it.
The very first thing you should do is to do what I will call "test the water"
What this mean is that, use text as the first point of contact which is the best alternative and a very wonderful way to really test the water. With this, you will be able to know if the girl is just the type that just open to meet new people or the one that is interested in you by the time you use text to hold a conversation with her.
In your first text message, you need to remind her where and how you met her and why you got her phone number. Try as much as possible to keep a playful tone in the way and manners at which you texts her. Observe how she responds to your text, if she responds with just one-word like ok, yes, no and those one worlds that show no interest on her part, just know that she's not worth wasting your time with. [Must Read; Better Ways To Text A Girl And Make Her Overly Want You]
Simple introduction in your text like "Hi, it's Tony, the handsome blogger from last night party at the city mall", if she's not responding, don't bother to waste your time, just move on; there are many other fishes in the water awaiting you.
Get your timing right when text or call
If you don't want to be seen as desperate guy and you don't want woman to qualify you, it is important to get your timing right when you want to put a call through or send her a text messages. Don't try to send text or call woman around 2:00A.M, she will assume that you have nothing to do and that you are alone. Don't stick to one particular time to text her and also vary the time between text with the use of 50% – 50% approach. What this mean is that, half of the time you answer her text right away and half of the time you allow her to wait for some time before you text back. This idea sound easy but the truth is that they work well, just give it a try and you'll be surprised how you begin to date hot girls like rock-star. [Read; First Date Conversation Topic to Talk About]
Don't forget also to play the numbers game, by doing this, you will experience more success that many guy dream of and the more numbers you get the better you'll become with dealing with girls after you've gotten their numbers. Don't allow occasional setback take the better of you and affect your confident level.
With time you will be a master in this game and you won't bother if a girl responds or no responds from her. Playing the numbers game will put you in a position where you qualify women, instead of letting them qualify you. This will increase your charming level, and your rate of success will increase.
Tell me what your experience like after when you've gotten girl's phone number. Just leave a comment below and don't forget to like my Facebook Fan Page as well as share this post with any of the social media icons below. I will be waiting for your comment.