Women are generally conscious of their appearance. No woman would love to put on anything that makes her looker fatter yet a lot women make fashion style mistakes that make them look older. The desire to look younger is not merely vanity but just to express the way you feel on the inside.
It doesn't really make sense to want to show case to people that you are aged when in the actual fact you aren't yet. Below are fashion style mistakes you must avoid unless you want to portray and older personality.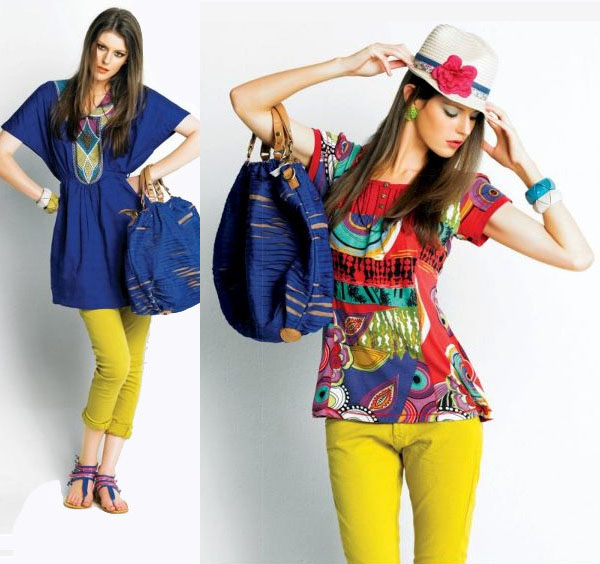 Going for Tweed fabrics
A number of fabrics like denim give you a young-looking vibe, but tweed appears to confer a elderly look on you because it is connected with matronly suits. If you are looking for menswear, you are better off on pinstripes or extra-large houndstooth rather than tweed.
Wearing Reading glasses
Although you may need reading glasses, they make you look older. If you are after a youthful appearance, having small reading glasses at the end of your nose with the attached chain surely constitutes fashion style mistakes.
If you really need a reading glass go for a cute reading glasses or fun-filled reading glasses.
Wearing Gray hair 
Many women like wearing artificial grey hair.  Well, if you are one of those, it is definitely among fashion style mistakes that make you look older. Yes, grey hair is generally a sign of old age and by wearing one, you are just announcing your old age to the world.
Although wearing grey hair make some women to look stylish, it definitely passes out the message that you are no younger. The preferred option of hair when you are middle age is to go for hair colors that flatter your skin tones.
Tying Cardigans around the neck or waist
Tying cardigans occasionally around the neck is okay for middle-age women.
Even though it looks like an ultimate layering bit, it is actually unflattering for heavier women due to the fact that it makes them lose their shape and structure but showcases their lumps and bumps.
This also is among fashion style mistake most women make.
If you really need a cardigan, go for a jacket or blazer with a number of structures like set-in sleeves, seaming, and a collar. These forms of jackets carries middle-age connotation.
Tying your cardigan around the waist is also considered fashion style mistakes as it never hide your hip but actually makes your hips appear larger and bigger.
Comfort sandals fashion style mistakes
Putting on comfort sandals made with clunky soles and features makes you look older. They entirely spoil your gorgeous appearance. There are very many alternative cute shoes you could purchase that make you look nice and yet are comfy enough for your feet.
Putting on mom jeans constitute fashion style mistakes
Mom jeans also known as peg-leg jeans with a high waist are unflattering and old-fashioned. You can easily avoid this due to the fact that every imaginable label has edition of jeans that work for women of middle age such as reasonably priced Lee jeans to fashionable form of jeans not equivalent to those worn by your daughter.
Going for color of clothes that makes you look washed out 
Going for a cooler color of clothes can drain you out of color and is among fashion style mistakes that ages you. This depends on your natural hue. What is unfit for you may be suitable for the other.
One thing that will instantly make you look older is to wear a color that drains you of color. Right shades of red or blue make practically every one look great in it.
They make your skin look brighter and give you a much younger appearance.
Wearing Old lady handbag
Do you still move around in that logo bag that was trendy during the past 2 decades or so? During that time, carrying handbags were a driving force of fashion.
However, still carrying a director or an organizer bag can make you look older and is among fashion style mistakes women make. Go for a more up-to-date fashion style of bags like a cute cross body bag or a fun leather moto style jacket.
Wearing too much or too little makeup constitutes fashion style mistakes
Bright colored or bright red lipstick makes you look older as much as not putting makeup at all. If you're in doubt of what is best for you, go to your local department shop and ask for a free makeover with the latest products.
New eye shadows are absolute and glowing like lipsticks and glosses. Study how to apply attractive colors lightly and you'll be on the way to get a perfect make-up match for middle aged women.