Wedding planners are essential part of your wedding preparation although you can do with without a wedding planner. This article discusses why you need to hire wedding planner for your wedding. Wedding preparation period is a period that is filled with a lot of stress trying to get things altogether for your big day.
A wedding planner is a specialist that knows what and what is involved in wedding arrangement. He or she would walk with you to find a suitable plan for your wedding celebration bearing in mind your budget.
Wedding planners will help to create a day that reflects the things that are dear to you and at the same time help to ensure that things move as expected. Wedding planners helps you to organize for various supplies, ensure that the wedding venue is appealing.
They commonly take away the stress of planning a wedding of you and allow you to concentrate more on how you will enjoy yourself as a spouse on your wedding day.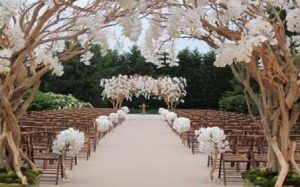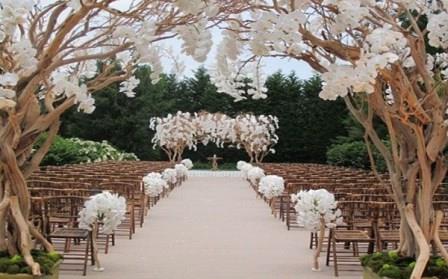 We have provided below why you need to hire wedding planner:
You need to hire wedding planner to save money
A good number of bride and groom who are planning to wed often try to circumvent using wedding planners to plan their wedding. Most don't hire wedding planner because of cost but they fail to realize that a wedding planner can actually help them to save a lot of cost.
Wedding planners are likely to have connections with good numbers great suppliers. This gives them better bargaining power. This will definitely save you some money off your final bill. They also have good event planning knowledge. This gives them idea of roughly what you need to create a unique and perfect wedding.
They will advise you on the right numbers of waiters needed for your wedding with knowledge of your intended numbers of invitees. The wedding planner will also help you to stick to your budget.
You need to hire wedding planner to save some time
An adage says; time is money. If you not to hire wedding planner and choose to use a friend or close family relation, they may not be as dedicated as a wedding planner to your wedding because they definitely have other commitments and responsibilities to shoulder.
A wedding planner is a trained professional in the field; he earns his living by doing just that so he is bound to be more dedicated to your wedding. Planning a large wedding can take a lot of time and a wedding planner will save you those hours. Hire wedding planner to take some of the stress of you.
If you don't want them to take care of all the planning of your wedding, you can arrange with them to take care of some aspects of your wedding.
You need to hire wedding planner to reduce your stress levels
Wedding is a wonderful life event but also a stressful event at the same time. You need to keep yourself as less stressed as possible to be as relaxed and healthy as should be to enjoy your wedding day when it finally arrives. A wedding planner will take off those stresses of you and ensure that everything moves on smoothly.
You need to hire wedding planner to stay on track
You can get confused by the different wedding arrangements you see and find it difficult to settle on what you want and make your day unique for you. A wedding planner will ensure that you stay on tract and still incorporate your likes and vision in your wedding without deviating.
Hire wedding planner to ensure you only focus on only wedding themes, styles and designs that are significant and not just anything you see out there.
Wedding planner may not be suitable for everyone but if you are wondering why you need to hire wedding planner, this article has supplied with most of the reason. If you think that they make great ideas, then go ahead and hire wedding planner for your wedding.