Romantic Love Text Messages for Lovers
Are you in love? You've finally seen the love of your life, congratulation for finding that special person that is giving your life a new meaning. Keeping the sparkling generated by your love in everyday can sometimes seem difficult especially when you want to please him or her every now and then with your own time and commitment.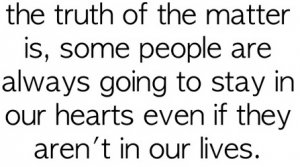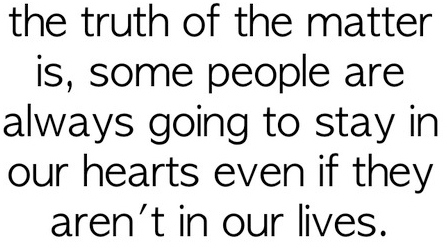 Surely you can't be with your lover every time but there is something you can do that can always represent your present around your partner. The things you can do is to always send your lover romantic love text messages, reminding them that you care so much for them, they mean so much to you as well.
Romantic love text messages and inspiring sweet love text messages are what can guarantee them how you think of them when you're not around them. In this post I have selected many romantic love text messages for you, just go ahead and read them, select the one that is most suited to your taste and send them right away.
Here come the romantic love text messages for your lovers
Sometimes, caring is better than loving. Sometimes, tea is better than coffee. Sometimes, smile is better than laughter, but nobody is better than you, finding time to text me.
It's hard to trust and it's hard to cry. It's hard to love and later say goodbye… but it's much harder to say no, but that is life's way of making our hearts grow.
You are the one person in this world that I would never trade with anyone else. You've given me memories so unique in you and what else?! Guess they'll never understand unless they get the chance to get to know you.
Having been committed to love someone means losing the opportunity of having others love you. So, be sure that the person you're committed to deserves your love and is worthy of your sacrifice.
Love isn't about two people holding each other and never letting go. It's about two people holding hands while they embrace the world and go through the best and worst in life. [sws_blockquote_endquote align="left" cite="" quotestyle="style01″] When I was walking alone, I wished that I can reach the end of the road. But when you walked with me, I wish the road would never end because I would rather be lost with you than to reach the end without you. [/sws_blockquote_endquote]
In times of trouble, or when you feel that no one cares for you, don't forget that whenever a tear falls from your eyes, two tears fall from mine, that's how much I care.
I wonder why just when I learned to wait, it was when you never came. I wonder just when I learned to laugh, you made me cry. And just when I've learned to love you so much, it was when you walk away.
Walk with me when you feel your heart needs company. Take my hand when you feel all alone. Turn to me when you need someone to lean on coz I'm a friend you can always depend on.
Whenever I make your phone beep, I know that at one part you've uttered "Ikaw lang pala." and I couldn't blame you for that. But at anytime, I just want you to know that this "lang" cares for you so much.
If you want to know how much God loves you, try to catch every single raindrop. The ones you catch is how much you love God and the ones you miss is how much God loves you. [sws_blockquote_endquote align="right" cite="" quotestyle="style02″]Unexpectedly, you came into my life. We started as strangers and doesn't even know that both of us exists. Now that I knew you, I have realized the beauty of expecting the unexpected [/sws_blockquote_endquote]
There was a time I fell in love with someone very special. I told myself that I'll never give up on that person, but one day, I did. Why? Finally, I realized, it's time to be kind to myself and allow what is not meant for me to go to where it belong!
You may not need me now, not today, not tomorrow, maybe not ever, but even if for just one moment you feel alone…please remember, I'm just here.
You never know who really cares for you until your whole world gets too dark. If you fall into pieces, look at your side, someone is there watching out for your hand, just take it, its mine!
If you could be a part of my body, I'll let you be my heart! For I want you to be the one who beats and to be the center of all my emotions and be the last one to stop when I'm gone. [sws_blockquote_endquote align="left" cite="" quotestyle="style03″]I made a painting but it was left in black and white, until I found you. Now it's complete and full of colours. I call this painting of mine, "MY LIFE". Thanks for being part of it. [/sws_blockquote_endquote]
Life is so short to waste time for someone who's unworthy for your love. It's so sad when the right person will not be able to search for you coz you're too busy all your life making the wrong person right for you.
May your salty days be peppered with spicy love, may you bask in lemon sunshine, play on strawberry fields under a vanilla sky. Have a yummy morning! Good morning!
If you need an intensive guide to you put spark back into your relationship using text messages, I strongly advise you to check out this programme; Text the Romance Back,  or if it is all about getting your ex back, check out this one; Text Your Ex Back. I'm sure your relationship will have a turn around if you take the recommend steps in the programme.You can be guaranteed that your relationship will go the way you want it to go and you'll be fulfilled with your relationship life if you follow the programme.
Still not find anyone here check below for other wonderful romantic love text messages. Don't forget to give a Facebook Fan Page Like below.