One of the features that have become a norm in society in the last decade has definitely got to be the popularity of dating apps. With the internet having become intertwined with life the way it has, there's no surprise that dating apps, or dating websites, have become an accepted way to find love, or even casual relationships, online.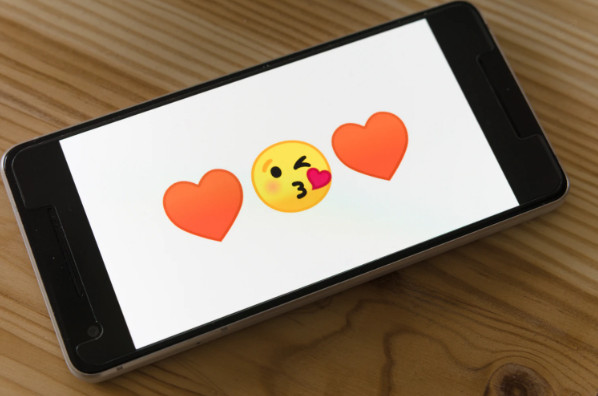 While traditional dating isn't dead, per se, dating apps have revolutionized the dating game. You could be dating in the comfort of your yoga pants, lounging on your couch, and chilling – all while getting to know a new potential someone who could become a major part of your life.
It's easy, it's fun, and it's a great way to find someone or just pass the time. You've also got to remember that it can also be dangerous, no matter how common it is, and if everyone's on some sort of dating app.
The bottom line is, don't ever be too trusting, and don't be careless with your information or your heart. No dating app, so far, has been able to filter out fake accounts completely, so there are always privacy risks involved with mobile dating applications.
Profile Photos – Switch It Up!
Lesson number one: don't use the same profile picture for your dating app accounts! This goes for your social media platforms, too. It's quite simple to reverse image search someone, using their profile picture saved off a dating app.
Once they do this, that reverse image search pulls up the results of every other website or app that your profile picture is used. This means that it's just that much easier to find out more about you, even if you haven't given the person that you're just getting to know any of your other social media handles or details.
Do Your Research Before Going on That Date
The truth of the matter is that not everyone is honest. You and I may be honest about who we are, but there are loads of opportunists out there who try to take advantage in any way that they can – emotionally, sexually, financially, etc.
What this means for you is that you need to ensure that the person on the other end of the dating app is really who he or she says they are! Do a background check and make sure things add up before meeting up in real life for your first date. This isn't about paranoia, but about keeping safe.
If there are any red flags that you haven't picked up on Google or when searching for them on other social media sites, you'll find them on Nuwber with access to publicly available information. Identity has never been more of a tricky thing than it is with the internet today and the ease of deciding who you want to be on any given website on any given day.
In-App Chatting
Chatting on the dating app is the best way to begin getting to know your potential date. Yes, sometimes dating app messaging platforms might not be the most streamlined, or efficient, but keep your privacy and personal information to yourself until you know the other person better.
It's much safer to keep your personal information, like your phone number or other social accounts, private until you're completely comfortable that the person on the other side is trustworthy.
Curate Your Dating App Profile
You don't want everyone to be able to know everything about you as soon as they come across your dating profile! Other than the fact that it gives away too much information about you to anyone with malicious intentions, it also removes any element of mystery about you! Give your date something to look forward to, you know?
Kidding aside, this is almost like the "don't talk to strangers" rule that we were always taught. The difference is – we're actively talking to strangers who we can't see now. Let's adapt this. Now, don't tell strangers anything without you knowing exactly who knows information about you! Consider what you share online and limit the amount of personal information that you share with others.
Remember, the more information that's just sitting there for someone to pick up, the more vulnerable you are – both digitally and in the "real world".
Keep an Eye on Location Settings
Location, location, location. It's important. It's where you are, so why should just anyone have access to this information?
Not all dating apps are built the same, and many have encountered data breaches where hackers were able to find out personal information of dating app users, including all the places that they've been. Do your research when it comes to which dating apps are more secure than others and ensure that your privacy requirements are met when using a dating app.
The last thing that you want is for strangers to know where you are at any given time. It's a scary thought, but it's a reality that we have to be aware of in terms of privacy and how dating apps and our physical lives coincide.
Video Chat First, Meet Later
Dating someone and getting to know them without stepping outside of your bedroom is a reality and we need to learn how to use this effectively! Get your makeup on point, if that's your thing, for your first date with your crush from that dating app.
Why not just meet at a café immediately? You need to put your safety first. People can pretend to be anyone and can sometimes do it really effectively! You've got the tech on your phone to be able to find out if they're really who they say there are.
Arrange a video call – it's quick and easy! If you're both keen, then a video call is a great way to make sure that your match's face matches their photos and that you know what their voice sounds like before meeting them in public. If your match is not keen for a video chat and only wants to meet in person, this is a red flag that means you should just stay away.