We could all use a few dating tips from time to time, isn't that right? I don't care if you have written a rule book on dating at some point in your life, you still cannot know it all. Sure, there are those people that never had to worry about whether they will score or not, because flirting just came natural to them.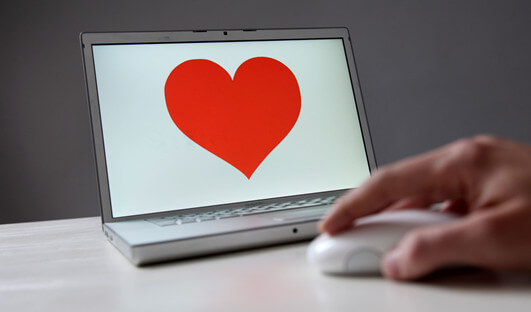 Let's face it, though. They are the minority and the rest of us do need a hand from time to time, which is why we should always learn more and more about dating.
The person who invented online dating seems to have had this in mind and was looking for a way to help people connect more easily. It turned out to be a rather convenient and popular invention and it sure does make things easier. Even the shyest of people now have enough confidence to get in touch with other individuals this way.
These days, everyone appears to be online and everyone has had experience with one dating site or another. It's time to admit it that this type of meeting people and falling in love might be the future. We are all turning towards technology and since we are using it, why not use it for all the right reasons? One of those reasons is to find a love interest.
There are a few things you need to know once you decide to finally give dating sites a try. You will have to learn how to use those websites and you will still have to pick up some communication and dating skills in order to actually find what you are looking for. Most importantly, though, you will have to learn how to find the right place to date online.
It's not uncommon for inexperienced people to wind up on a place that won't help them find love at all. What's even worse, they might end up getting scammed due to their lack of experience and knowledge. Since I know that you don't want to let that happen to you, I recommend reading a Dating Site Guide or two, to help you find the right place for connecting with people. In addition to that, I will give you a few useful tips below on how to make the right choice when it comes to dating websites.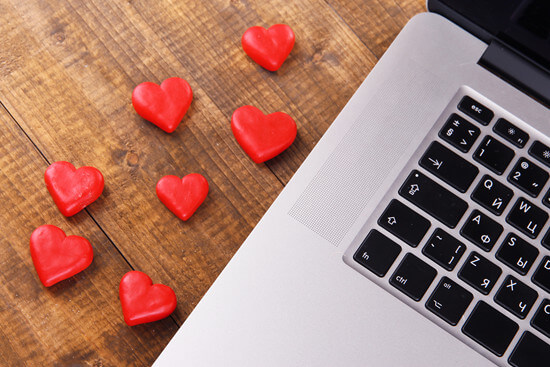 Research Your Options
Instead of registering and creating a profile on the first website you come across, you should check out more options and research them. Asking friends for recommendations is a good start, provided that your friends have experience with this. You shouldn't get discouraged in case they don't have any tips to share, though. Searching the Internet will help you.
When you type in the relevant keywords in your browser, you will get a lot of related and significant results. Open a few websites and take a closer look. The most important thing to do is determine its legitimacy and then you can proceed towards checking out the interface and all the options offered on a specific site.
During this search, you will come across unpaid and paid options. Don't run away from the paid options immediately, because they just might be the better choice. That doesn't mean that the free ones aren't worth your while, but they are usually very crowded and full of people who might not be looking for the same thing as you are. Essentially, this shouldn't be the main determinant.
Read Reviews
Whether a website is free or paid, in order to check its legitimacy and see how satisfied people are with the offered services, you need to find and read a few reviews. Nobody can give you better insight into these services than the people who have actually used them. This should be your way of staying safe online and avoiding scams and unreliable sites.
Here are a few more tips on how to stay safe in this world: https://www.aarp.org/home-family/dating/info-2019/online-dating-safety.html
If you come across too many negative reviews, then that specific place is probably not for you. Try to find the one that people talk positively about, because that way you will have the highest chances to actually find what you are looking for and make a real connection. Read as many reviews as you need in order to get as much relevant info as possible about a particular site.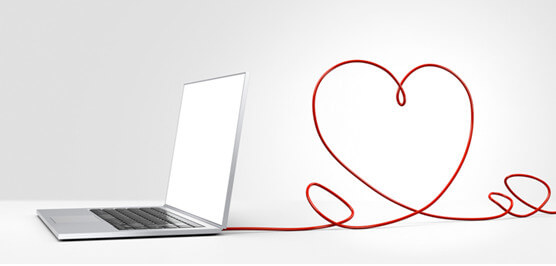 Check The Demographics
In order to figure out whether a specific website would be the right choice for you, it's advisable that you do a little research on demographics. This will help you determine whether you will be able to find people from your generation on a particular site. Millennials go to different bars than Generation X for example. They also visit different dating websites.
Stay Clear Of Fake Profiles
Just like there are fake dating websites out there, there are also fake profiles. It's your responsibility to learn how to spot them and stay clear of them. Remember, people lie online and you really need to keep your guard up. If you notice that there are too many fake profiles on a particular website, it would be best to avoid it altogether and create your profile elsewhere.
Wherever you decide to make your profile, the most important thing to understand is that finding someone will definitely take time. It's not like you can expect to connect with the love of your life the minute you set up your profile. This is a process that takes a while and it is eventually up to you to find the person for you.