There comes a time in a lady's life where she becomes a hot cake having guys swooning around her wanting either a serious relationship or a fling.
At this point in her life, she feels really important and at the same time, confused. How will she then know which of the guys is serious about her?
This could be very dicey because guys can sometimes be deceptive and cunny and will go to any length to win a lady's heart.
To know if a guy is serious about you, watch out for the following signs:
Is he interested in you genuinely?
To know if a guy is serious about you, be mindful of the things he says. The words that come out of his mouth will not sound offensive to you nor repulsive but if they do that means he has something up his sleeves.
Imagine a guy meeting a lady for the first time and then he says "I like your lips, can I kiss them?" How is the lady supposed to respond to that or how would she feel?
These words are enough to make her lose interest in you if she had any atom of likeness for you in the first place.
If a guy is serious about you, he would be careful about the things he says to you since his intention is to woo you so you have a relationship with him.
Is he willing to make you happy?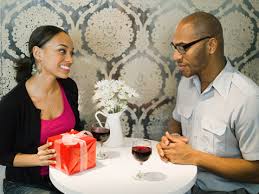 If a guy is serious about you, he would do all he can to make you happy with him. This includes and is not limited to taking you out and ensuring you always have a nice time.
How can a guy who acts like he is interested in you tell you to take him out and buy him a bottle of beer? This is simply the height of unseriousness.
For me, any guy who tells me to spend my money on him while we are trying to get to know ourselves is not ready for a relationship.
Is he concerned about your well being?
If a guy is serious about you, he would want to always know if you are okay. His major concern would be about your well being and all that matters to you.
If he is concerned about you, he will not wait for you to ask him for something but he would rather assist you any way he can when you least expect it.
Being pro active about your needs and wants shows that he is really into you.
Does he keep in touch regularly?
If a guy is serious about you, his day will not go by without him checking up on you. It doesn't matter how many times in a day he does that which will not even matter to him. The bottom line is in seeing how you are doing from time to time.
No matter how busy he is, you will find out that he will always create some time for you just to know how you are faring.
Is he interested in your dreams and aspirations?
Any guy who shows interest in wanting to know about your dreams, visions and aspirations is indeed serious about you.
It shows that he is concerned about your personal growth and how it relates with your future. Any man who neglects this part of your life is not ready for something serious with you.
Does he always want to put a smile on your face?
Any man who is serious about you will put you first in whatever he does and as long as you are happy that is all that matters to him.
He will be concerned about knowing about the things you like that make you happy. He would want to be aware of your likes and dislikes and the things that make you tick.
If the guy that seems to like you shows any or all of these signs then he is definitely serious about you.