Destination weddings are a whole different experience. For couples who choose to take this route, the wedding is more than just the ceremony and the reception itself. Rather, it's also about the experience and the days leading to the wedding. Destination weddings are intimate and memorable as they give couples and their guests the experience a holiday brings.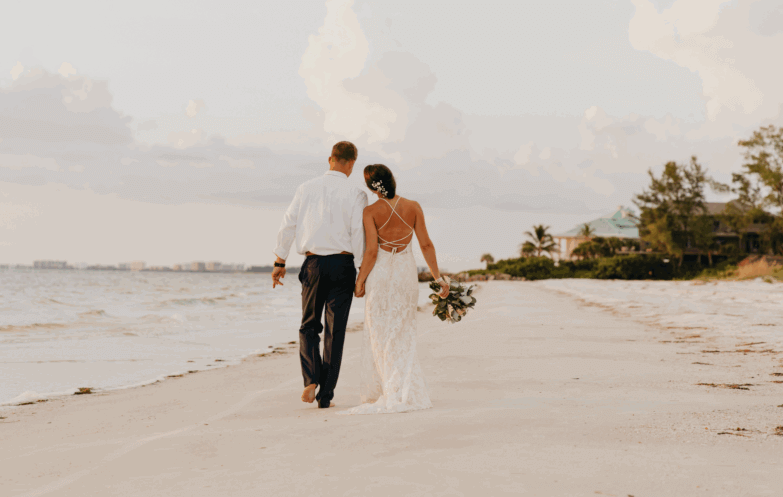 But, before all the fun and festivities, it's important to know how to choose your perfect wedding destination. Here, saying 'I do' to the perfect one is very subjective. The perfect wedding destination depends a lot on your preferences as a couple.
To help you make that choice, take heed of these factors, on top of your preferences:
1. Eliminate The Places You DONT Want To Get Married In
As a couple, there are certain destinations you may absolutely not want to get married in. This is a good starting point for narrowing down your options. When you both know the places in which you don't want to have your wedding, then you can immediately take these destinations off the list.
For instance, you and your partner come from opposite states of the country. It might only make sense for you both to feel like it's not right to hold it in either place. Otherwise, it'll be too hard for one side of the family to get to the destination. So, go halfway!  Plot out the states or places halfway that you both agree on. That's where you can start looking for options.
2. Talk To A Wedding Planner
A wedding planner can be a good 'referee.' If there are things you and your partner might not agree on about the possible destinations, your wedding planner is one of the best persons to give you insights.
With a wedding planner's help, you can instantly narrow down your options. Remember that wedding planners are more familiar with the pros and cons of each destination venue. Apart from the venue itself, your wedding planner can also give you insights on the availability of suppliers, such as if you're looking to have unusual wedding bouquets and flower arrangements.
3. Determine What Your Budget Can Afford
While this may be your dream wedding, it also doesn't mean that you should go way beyond your budget. It's not worth falling into debt just for your wedding. Remember that you still have the rest of your life ahead as a married couple.
Even if you're working with a smaller budget, this shouldn't dampen your spirits. There are so many destination wedding venues across all spectrums, from cheaper options to the more expensive ones.
The expenses will cover travel and hotel costs, so make sure you factor in every single thing. You wouldn't want to lose track of your budget because you weren't able to account for all the necessary expenses.
4. Align Your Choice With Your Vision
The venue should align with the aesthetics you have in mind. If not, then it'll only look disorganized.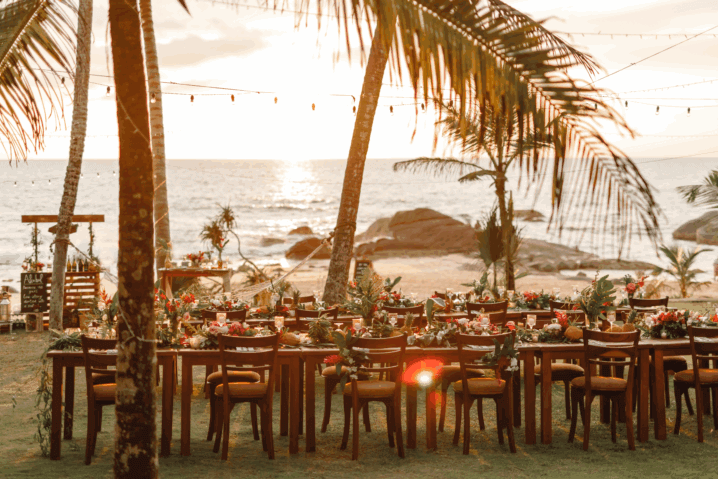 For instance, if you're going for a more minimalistic and contemporary feel, then you've got to look for places like a warehouse, barn, art gallery, restaurant or hotel in your destination. If you're up for something more traditional and airier, then outdoor spaces, like the beach, cliffs, and backyards, will work.
5. Finalize Your Guest List
RSVPs are very, very important in destination weddings. It's your guest list that controls the size of the venue. This will also affect all other aspects, like the food and accommodation, because of the number you have to accommodate.
Once your wedding preparations are in full swing, set a very early deadline for the guest list. That way, you can immediately decide on the venue that'll comfortably accommodate the guest list you have.
6. Consider Your Guests' Experience
If your wedding ceremony and reception venue isn't in the hotel or resort where you or a majority of your guests is housed, you must also consider your guests' experience and comfort.
For instance, are there other hotels nearby your wedding venue?  Is it going to be hard for your guests to go to and from the venue?  Are there cab hailing options available?  Are you headed up in a remote and non-urbanized destination, where you've got to provide transportation for all your guests?
A huge factor that sets destination weddings apart from traditional ones is the experience. So, you have to keep track of the aspects mentioned above.
 Conclusion
Now that you've got a better idea as to how you can choose a wedding destination, you're one step closer towards finding the right one. When your wedding is a once-in-a-lifetime occurrence, every single detail has to be perfect. From sandy beaches, to cliffs, to mountains, and even to exclusive hotel overseas, the options are limitless. Now, all you've got to do is start researching.