A lot of people who break up and after a while come back together again end up having good relationships.
Often times people think reconciling with your ex is not a good idea and I seldom hear people say "do not go back to your vomit."
In as much as doing this may seem unreasonable, people fail to realise that this might be one of the best relationship decisions they have made.
If you wonder why, here are some reasons reconciling with your ex sounds good.
The familiarity is already there:
There's something about meeting someone for the first time, dating and getting to know that person. This may take a while in getting used to him or her.
In reconciling with your ex, there may be no need to still get to know him or her because you both already have history.
You already understand each other which makes it easier for the two of you to continue and enjoy that relationship.
You would have learnt a lesson or two:
Reconciling with your ex is another opportunity to make things work.
Starting a relationship the first time which didn't work out and coming back together again should have opened your eyes to some things.
You should have learnt from mistakes you made earlier on in the relationship which will surely help you in this new relationship.
The saying that "you don't know what you've got till its gone" is indeed true because that is only when you realise your error and make amends.
You tend to value each other more:
Since you have both been in a relationship before, having another go at it will make you value each other more.
You would not want to mess up having a second chance and so you will both be careful not to really hurt each other again.
Nobody is above mistake:
Nobody is perfect and as such everyone is capable of making mistakes.
If your ex shows remorse for something he or she did, it's okay to forgive and give it another chance.
Reconciling with your ex may just be what you have been looking for.
To rekindle lost love: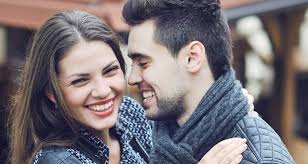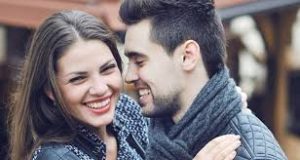 Even after you break up with someone, you will still feel a bit of love for him or her no matter what.
Reconciling with your ex will help to rekindle the love you have both lost previously.
It will make you both see and explore love from a different perspective.
He or she might be better than someone new:
The adage that "the devil you know is better than the angel you don't know" might be true in this case.
Reconciling with your ex may be better than meeting someone new because of the feelings you once shared and the memories you once had.
You now see things differently:
Sometimes all you need is a little drama to put you in the right direction and so been apart from your ex for some time has probably made you understand some things better and you now see why you should get back with him or her.
It is possible you might have initially been in a relationship immaturely or you were not prepared mentally for it at the time but you now realise you are older and feel you would do better this time around.
You cannot live without the other:
At times reconciling with your ex may be because you have realised you cannot live life without the other especially if the relationship was for a long time.
You have now come to terms with the fact that the other person is very important in your life and you cannot be inseparable. It's almost as if your whole life revolves around the other person and you cannot imagine being with someone else.
All of these are reasons why reconciling with your ex is not really a bad idea when you think about it and so if you are contemplating getting back with your ex and you support the reasons above, give that relationship another shot.