Have you ever wondered why some women would gaze at a man for a long time and not take their eyes off him even for a second? What would also make a woman turn around twice to look at a man? Is it his looks, appearance, the way he smiles or talks or the way he walks?
I remember when I was in high school, there was this guy who caught my fancy; I derived pleasure in just looking at him. There was just something about him that made him different from other guys around.
Just like me, I am very sure a lot of ladies out there are very particular about some dashing traits men have that make them so irresistible.
Some of those dashing traits men have are:
A cute look: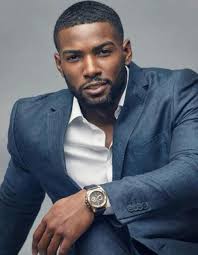 I do not think any woman would hardly forget any good looking guy. Of course, the first thing that could attract any lady on seeing a guy is how cute his face is.
They always say that beauty is in the eye of the beholder and the way beauty is measured differs from person to person. Notwithstanding, this is one of the dashing traits men have that women notice and I believe it is very easy to have an instant liking to someone who is attractive.
A well built body structure:
This is certainly one of the dashing traits men have that women can't resist. Who doesn't like a man whose body structure resembles that of superman and all other super heroes?
Having a well built and solid look takes time and extra proper body care and any man who goes all the way to have this look does know what he is looking for.
Every woman wants a man who can fight for her and protect her. She wants to have this figure like man in her life she can identify with.
A hardworking personality:
This is one of the dashing traits men have that I admire so much. I appreciate a man who works for his money and who is self made. I admire a man who can beat his chest at anytime and proudly say that all that he has is his and not someone else's.
No woman really wants to feed a man or be the sole provider of finance in a relationship. Yes, a woman can do anything for love but there is always a limit to how far she can go.
No woman wants to be with a man that has nothing doing and this is why this trait amongst others is very important in every man's life and if he wants to be respected and remain irresistible to the women folk, he must be hardworking.
A good sense of humour:
A man who can crack jokes, liven up any boring situation and who is fun is who every woman wants to be with. I understand some men are very serious minded but having a sense of humour occasionally is not a bad idea.
A man who is always too serious, work centered and has little or no time for fun would not be appealing to any woman and it is not hard to tell if any man is fun because it will reveal itself by mere contact with him.
A loving disposition:
This is one of the dashing traits men have that women find so tempting and this is one trait men use to attract women.
When a man is loving; he becomes easily likeable and if being loving comes naturally, it will not be difficult o sweep a woman off her feet.
Women want a man who is loving, caring and can shower them with so much love and attention.
These dashing traits men have are distinct and can be found in some men. It would be nice if all men could have these traits because it makes them not just irresistible but also appealing.