You meet one of the best guys you've dated in years and become delighted when he first asks you to be his girlfriend.
Your relationship with him goes so smoothly in the beginning stages. It's fun and easy being with your new boyfriend.
You're both communicating well, listening to each other, compromising in arguments, and equally putting forth the effort.
You're happy to be in a healthy and relatively low-stress relationship.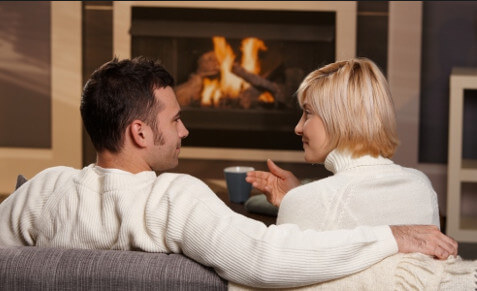 One day, your boyfriend starts talking about baby names and it surprises you. You weren't planning to get married or have kids in the near future. Previously, you two have never discussed the topic and you're wondering what this means.
When your boyfriend shows interest in baby names, it doesn't necessarily lead to becoming pregnant. This could be a sign of other positive attributes in your relationship as you move forward.
Commitment
When your boyfriend starts talking about the future, you know he's seeking a committed relationship.
There are other signs indicating he wants to be in a committed relationship with you. It's not limited to expressing an interest in becoming pregnant.
Loyalty: If your boyfriend is dependable and dedicated, he wants to be in a committed relationship. He doesn't just show dedication to the relationship but also you and what you value.
Love and respect: It's a positive and healthy sign if you two grow together loving and respecting each other's values, beliefs, and dislikes. It's not a committed relationship if either one of you feels forced to compromise your dreams or standards.
Trust: Trust is the basic building block to any relationship. When you completely trust each other, then there is potential for a committed relationship.
Honesty: You and your boyfriend should be comfortable talking to each other. When you're are happy to speak about your past and intentions for the future, it shows commitment to each other.
Communication: It has become more difficult to truly listen to another person. There are so many distractions and you're often planning your response. It's a good sign when your boyfriend takes the time to listen to what you're saying. It shows that he cares about you. It also leads to a happy, committed relationship.
Long-term Relationship
When your boyfriend talks about starting a family, it shows he wants to be around for a long time.
There are other aspects of a blissful and healthy long-term relationship which excludes family.
Learns about you: Your boyfriend's behavior, while you're still dating, is indicative of what type of relationship he wants. If he is truly interested, he will take the time to know who you are as a person and friend. When there is a basis of trust and friendship, you can be sure he wants a long-term relationship.
No pressure for mating: When intercourse isn't the main goal in the early stages, you two can understand each other. You can learn what each other likes and dislikes and most importantly, values.
Introduces you to family and friends: After you have formed a foundation for your relationship, he will probably introduce you to his family and friends. This behavior suggests he's proud to be with you and wants you to meet the people he's close to and loves.
Communicates to you: A committed boyfriend will open up about his dreams, values, and goals, with the hope you will do the same. It's easier being in a committed relationship when you support and nurture each other.
Truly loves you: When your boyfriend says, "I love you," and means it, it displays a commitment to you and the relationship. He deeply cares for you and expresses this with long-term goals.
Marriage
Your boyfriend might be interested in marriage if he discusses baby names with you.
Wanting a family isn't the only sign to show he's ready for marriage.
Marriage can be a wonderful commitment, but only if he's ready.
Invitation to family events: When your boyfriend invites you to family events, he wants you to be a significant part of his life. It also shows he wants to integrate you not only into his life but also his family.
Co-Habitation: You two discuss the topic and decide to live together. He's ready to take on the challenge and joys of living together.
Plan a trip together: Although not as challenging as living together, planning a trip requires communication and compromise on both ends. All of these are essential for a marriage.
Includes you in big decisions: Your boyfriend cares about you enough to consider how his actions will affect you. It can be about making a big purchase or investment or moving to a new city for work.
Talks about the future: He makes plans for the future with you in mind and communicates it with you.
No matter what it means when your boyfriend talks about baby names, you need to communicate. Ask him if it is serious and if so, what he wants from the relationship.
If you have a strong foundation, the conversation should be easy for both of you.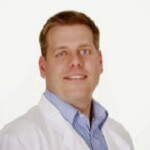 Author Bio:
Dr. Craig Barney received his Doctor of Dental Medicine (DMD) at Case Western Reserve University in Cleveland, OH in 2005. Prior to dental school, he earned his Bachelors degree in Zoology from Brigham Young University.
Dr. Barney has been practicing dentistry since 2005. In 2008 he took over "Taylor-Made Smiles" from Dr. James Taylor, DDS.  Since then, Dr. Barney has strives to continue improving technology, materials, and techniques so that we can offer the best care possible to our patients. Dr. Barney runs a dental practice with his partner, Kennewick Dental in Kennewick, WA.