Using Conversation and Connection Skill to Attract Any Women
A lot has been said about conversation especially when it is to attract women, and the question is, if you've been able to use your conversation with woman skillfully to get them interested in you. In one of my article here in this blog, that I titled best ways to keep a conversation going with woman (if you have not read it before now, just click on the link and read it to understand what is all about), certain key factor were brought on to help you keep conversation in an ongoing basis with women.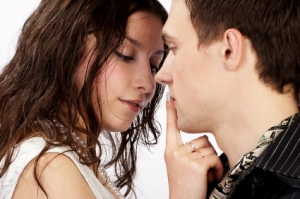 However, as good as knowing how to use your communication skill effectively in getting woman attracted to you, you can put everything to near perfect if only you're able to use that skill to connect with her and have her feet swept off the ground. In other word, using conversation and connection skill to attract any woman is all you need to make her wanting to forever stay with you. [Also Read; Every relationship needs these 9 important communication skills]
So, how do you use your conversation and connection skill to get women attracted to you?
It is not hard as many may think it to be, but it will only take you some little determination to master the act. Yes, I still repeat it, is not something you need to sweet over before becoming the guy that really knows how to use your communication and connection skills to get women attention.
Now talking about conversation, your tonality, ability to project your voice sound and clear (not try to form here or trying to portray false image), and with higher perceived confidence level will determine how much you are able to connect with women.
Women don't really pay close attention to what you're saying in your conversation with her, but they notice how you are able to talk in a certain way with the tone of your voice and more importantly your body language. It is through your body language they will be able to connect with you emotionally.
As I said in the above paragraph, what you say to woman only through your words are practically unimportant overall, this is because words are only 7% of your total communication with them, and the rest which is a whopping 93% are through your body language and your voice tone. You now see why it doesn't matter what you say to a woman but it does matter how you say it to them and that will determine how they feel about what you say. If you make women feel well with the way you communicate with them, then you're getting them connected to you emotionally and romantically.
Please leave a comment on how you've been able to use your communication skill to connect women and don't forget to help share this post using any of the social media cons below.