A lot of women feel a little bit of apprehension when it comes to finding a one night stand. They feel like the guy should always be the first one to make the move. This is a cultural standard that has become well established. It doesn't have to be that way though.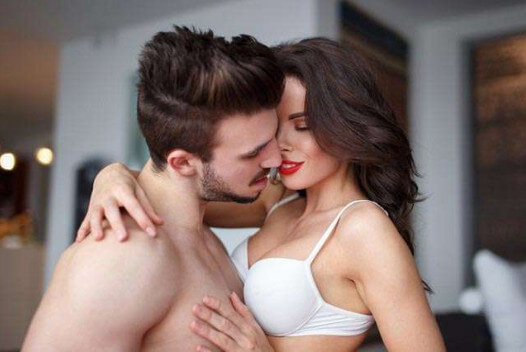 Today we are going to look at some tips for women when it comes to finding a guy for a one night stand. Keep these hookup tips in mind and it will go a lot easier.
Don't Be Afraid To Make The First Move
We acknowledge the fact that there is a cultural standard that says that men should make the first move. At the same time, the world is changing. Don't be afraid to make the first move. You see a guy that you like, talk to him. There is no reason that you shouldn't enjoy yourself as much as the guys do.
Online One Night Stand Dating Sites
You don't have to have a one night stand with someone you know or meet in person. The popularity of one night dating sites has increased dramatically and with that there have come a lot of one night stand sites. Try to find a one night stand site that meets your needs.
Use One Night Stands To Experiment
One of the great things about one night stands is that you don't have to see the person the next day. That means you can be free to try new things without worrying about being judged. A lot of women use one night stands to try out activities like BDSM. Don't be afraid to ask to try things with the guy beforehand so he is ready for it. The worst thing he can do is say no.
Find Them The Day You Want To Have A One Night Stand
Don't go looking for a man any day but the day you are looking for a one night stand. More than one night and you have to exchange contact information. It also gives both parties a chance to flake. You also communicate less. The more you communicate, the more you learn each other and the less like a one night stand that the adventure becomes.
Don't Contact The Guy The Next Day
The point of a one night stand is that you try something with someone for one night then never come back. Less worry, no commitment. Contacting the guy the next day can send the wrong message. Don't do it. At the same time if he contacts you the next day, be wary.
We recommend not sharing contact information at all. There is no need to share information if you are only going to be together for one night.
Safety First and Always
No matter what safety is always first and at all times. You want to make sure that the people you are hooking up with are safe. Keep an eye out for any red flags when looking for a guy for a one-night stand. Someone who is too interested, someone who only talks about sex, someone who won't meet you in a public place. Things like this are all red flags.
Your mind is capable of picking up on red flags before it is able to process them. If you don't feel comfortable with someone don't meet them and/or don't stay with them.
Now that you have some of the best tips, use them to find guys who make you happy and show you a good time. Have a tip of your own? We love user submitted tips, leave them in the comments section down below.