5 Casual Relationship Rules to Keep It Just Casual
Relationships between two totally different people can get a little tricky sometimes. This can only be made more difficult when one person wants to be in a more casual relationship while the other is interested in a long-term or committed relationship. In today's society casual hook-ups are becoming more and more commonplace so it might be time that you try it out.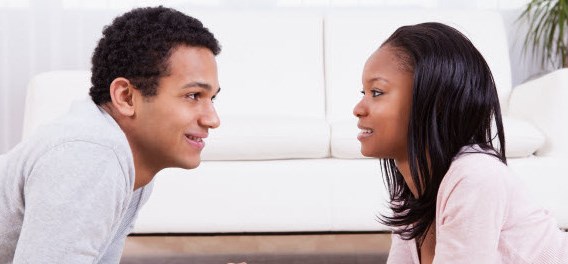 There are even online services and sites that encourage this kind of relationship. A casual relationship can be a tad bit fickle, but here are five tips that can help you begin and stay in a casual relationship that you would rather just keep as laid back.
Determine What Kind Of Relationship It Is
Before you set out on your relationship with your partner, you should determine exactly how "casual" it is. You should talk to your partner before you do anything that may be perceived as out of line or too excess for the kind of relationship the other person is looking for. This can totally compromise the relaxed feeling that the two partners share and disrupt the chemistry of the situation.
Set Ground Rules
You should discuss the terms of your relationship with your partner before it progresses further in order to avoid complications later on. Talk openly about your personal tastes and work out guidelines together so that you are both as comfortable as possible while on dates. Determine how often you are going to go on dates and when. Ask them if they want their casual relationship to be exclusive to just the two of you, or if both of you are open to seeing other people simultaneously.
Make Sure They Know It's Just Casual
This may seem silly, but you should always be sure that your partner knows that you are only looking for people who are interested in casual dating. Leaving the other individual in the relationship believing that you are going to be committed and exclusive when you have no intentions of doing so, is incredibly rude and unfair to them. Save yourself the trouble and let your partner know right away what kind of relationship you're seeking.
Be Respectful
You should always treat your partner with the utmost respect. Just because you're in a casual relationship with them doesn't mean that you can treat them unfairly or be rude to them. Always be respectful of your partner's wishes and listen to any complaints they may have about your relationship.
Be Honest
If either one of you are feeling like you don't want to continue the relationship, then don't. Make sure that you and your partner are able to disclose any complaints at any time and that you are both comfortable enough with each other to tell the other when interest is waning.
A casual relationship can be fun and exciting, but you should always set some rules and follow these steps to ensure it goes smoothly. And remember to always treat your partner the way that you would wish to be treated.