Who does not love a romantic dinner cruise, especially if that cruise is one of the most historically famous rivers of the world – Thames? Imagine standing on the deck of the ship and breathing in the fresh air, while you are wrapped in your partner's arms, a la Jack and Rose?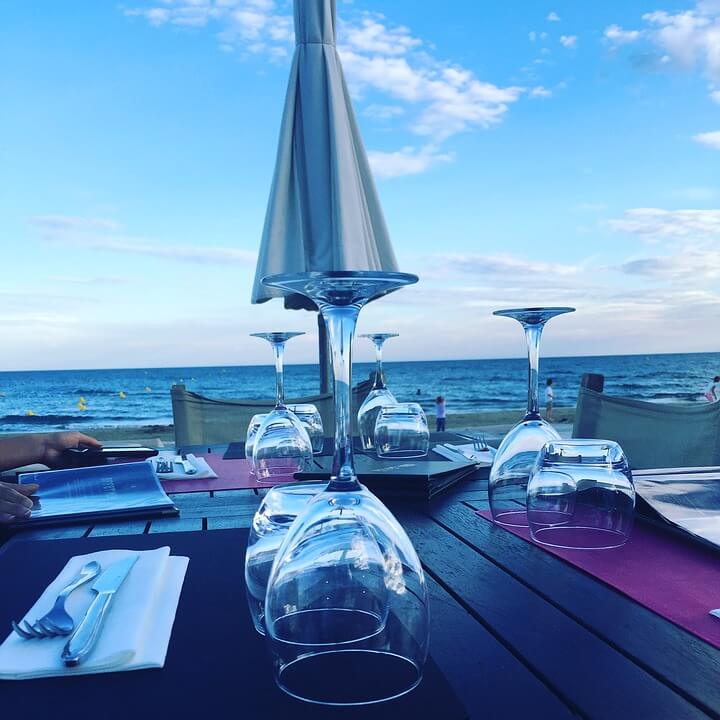 An evening if not a holiday:
Romantic cruises have gained much popularity in the last few years, mostly because they are not very expensive and take you close to a dream holiday vacation for a while.
Let's face it; today is fast paced; busy lives hardly allow us any quality time to spend with our most loved ones. It is usually a routine of carrying out a series of responsibilities. When you are fatigued with such monotonous a routine, you could usually do with a break. In fact, any break would do.
Most would want to go for a long romantic cruise holiday. However, getting bookings on the days, you prefer within a budget you are comfortable with is quite a tall order to meet.
More often than not, many trips that are planned way ahead of time get cancelled due to some reason or the other. Thus, in case, you do not have the luxury to go on a long trip, steal away a few evening hours from a busy day.
Opt for a dinner cruise along the Thames, right past the magnificent sights that the world adores. Visit the website of reputed dinner Cruise Company to make bookings on the date that's most convenient for you and your partner.
 Cruising by the mesmerizing sights of London:
They say, London is even more beautiful at night, and that is the truth. Not that this lovely city is ever losing out on any charm, but the sparkling lights of world famous monuments are truly a sight to behold.
On a romantic dinner cruise with your partner, you can enjoy everything from good music to great food. As soon as you set foot on the boat, the waiting staff would show you to your private table. As the boat sails past the Houses of Parliament and the mighty Big Ben, sip on your Sparkling Kir and relax.
The musician's lilting numbers will do their part in setting the mood for the evening. Marvel at all that London has to offer while holding hands with your love. Alternatively, simply put everything behind and catch up with each other. As you talk, the four course a la carte dinner arrives at your table.
Take your time to savour the tastes as the gentle breeze wipes away your fatigue. After dinner, the music will liven up. Grab your partner's hand and get ready to shake a leg. The intoxicating beats will get you in the groove. After a while, as the boat sails under the Tower Bridge, get ready to take some snaps.
As you approach the Thames Barrier, ask the waiting staff to take your photographs as you strike the romantic poses that never go out of style. After all, this is an evening that you would want to remember for a long time.
 Author Bio: Mandy Bular is a travel enthusiast who has gone around the world in search of unique stories and experiences which he writes about on his website. He particularly loves going on cruise holidays with his wife, along with the coast of England.