Remember when you and your partner just started dating? Everything was exciting, especially your sex life. It's almost like you can't get enough of each other, and you just keep getting it on everywhere–in the bedroom, living room, car, and so on.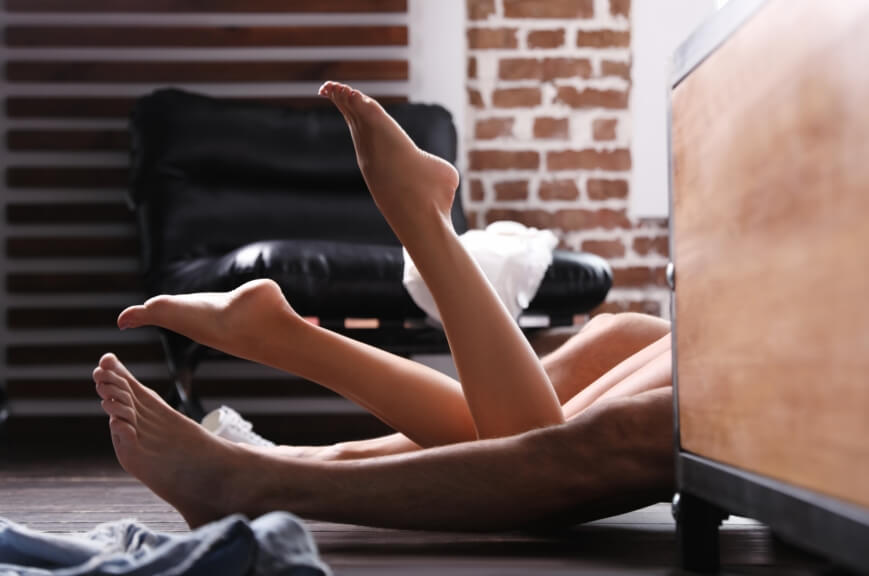 But inevitably, there will come a moment in your relationship that sex will go stale or worse, it could feel like a chore. Don't worry as a stale sex life doesn't necessarily mean you and your partner are no longer happy with your relationship.
Several factors can affect your sex life, such as stress, hectic work schedules, taking care of the kids, declining hormonal levels, or perhaps you've been together for so long that no amount of date nights can make you both want to spice things up. As they say, the more you get used to your partner, the less likely you feel excited about lovemaking. Thankfully, you can do a few things to help you get out of the sexual rut and regain that high sexual drive you once have.
Here are six great sex tips to help you and your partner reignite your sex life.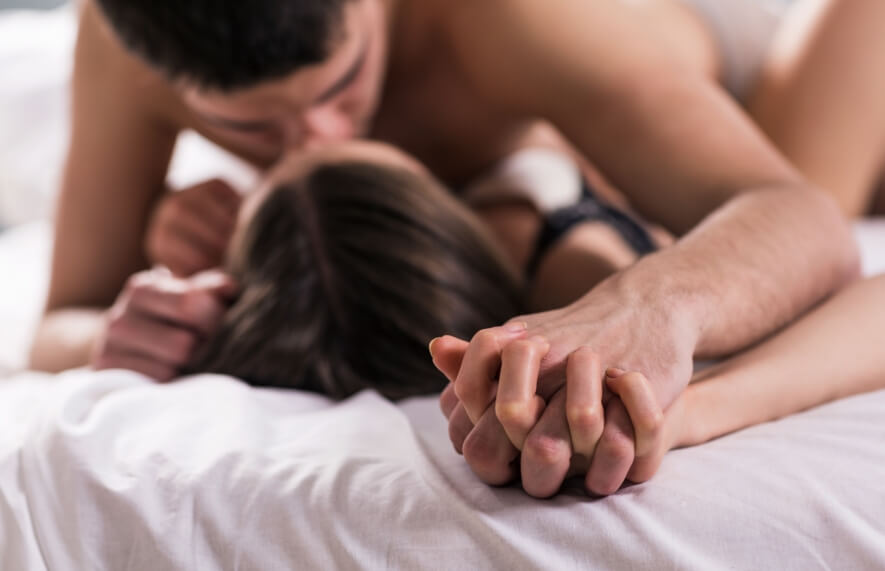 1. Get Out Of Your 'Sex Routine'
As much as sex and the orgasm feel good and all, some people may be afraid to admit to their partner that their sex life is getting boring and is starting to feel like a routine. Perhaps you've been doing the same sex positions over and over again, or the duration of your lovemaking only lasts for five to seven minutes. But the thing is, there's no such thing as rules when it comes to lovemaking.
So, communicate with your partner and work on getting out of your sex routine. Open up to each other and talk about your likes and dislikes with your current sex life. If you're tired of doing the same positions, sit down with your partner, browse the internet, and check out some best sex positions you've probably never tried before. Doing new positions every now and then will not only spice things up in the bedroom but could also help you discover new ways to achieve orgasm.
2. Go On A Date
If you have time to go shopping or hit the gym, you can also do the same for your partner. So, as often as possible, take each other out on a date. Some couples tend to stop going on dates, especially if they've been living together for so long. Going on a date will help you both reconnect without any distractions. And with less distraction, you can focus more on reminding yourselves why you're attracted to each other in the first place. To end the date night on a perfect note, you can book a hotel for the night or leave your kids to their grandparents and have the whole house to yourselves.
3. Use Lubrication
Vaginal dryness can often be a turn-off as dryness means painful sex. To up your sex game, use a suitable lubricant to start your lovemaking smoothly. Since there are different lubricants available out there, you can also use this as an opportunity to experiment together until you both find the best one for you. Once you find the perfect lubricant, there's no stopping now from having great sex every night.
4. Try 'Dirty Talk'
You don't feel aroused or turned on just because you suddenly felt something in between your thighs. Instead, you often feel sexually aroused because your brain has formulated some desires in your mind. And how do you help your brain or that of your partner create some sexual urges? You can do it through dirty talk.
Talking dirty isn't something to be embarrassed about. You can talk dirty to your partner regardless of how long you've been together. Better yet, you can send each other dirty texts while you're at work to stimulate your brain's sexual desires and make you both look forward to spicing things up when you get home. You can also try leaving your partner an obscene voicemail to help activate each other's sexual drive.
5. Change Locations
While it's true that sex feels great in the bedroom, there's definitely nothing wrong if you also get it on the kitchen counter, the living room, or in the hallway. So, don't restrict yourselves into doing it in the bedroom. Try doing it someplace you've never done it before.
You can go hiking in the mountains and do it in your tent. Having sex in an entirely new place, especially in an unlikely place, will make you both feel like rebelling teenagers once again, hence keeping your sex life on the rise. Just make sure your kids or strangers don't catch you while doing it.
6. Use Couple Sex Toys
Sex toys aren't made only for solo pleasure. There are also sex toys made for couples who want to season up their game in the bedroom. A couple sex toy will be like your third party and could add pleasure to your lovemaking session. So, talk with your partner, and together you can browse online for some sex toys and find out which ones you're willing to try. Even the process of finding sex toys online might be enough to turn you on.
Takeaway
Improving your sex life doesn't necessarily mean taking pills to boost your libido unless it's the doctor's recommendation. Most of the time, it's about how you make time for it despite the busyness of your life. So, get back on your sexual horse, and don't let embarrassment or fear stop you and your partner from trying new things in your sexual life.