Personalized Gifts to Make Boyfriend Feel Extra Special 
Gifts can make someone feel special and wanted. To rekindle the magic in your relationship or to convey your love for your boyfriend, a gift is the best way to cherish someone.
It is rightly said that it is not the cost but the thought behind the gift that matters and makes the most difference and when you can personalize the gifts and add your unique touch to it then it becomes even more special and cherished.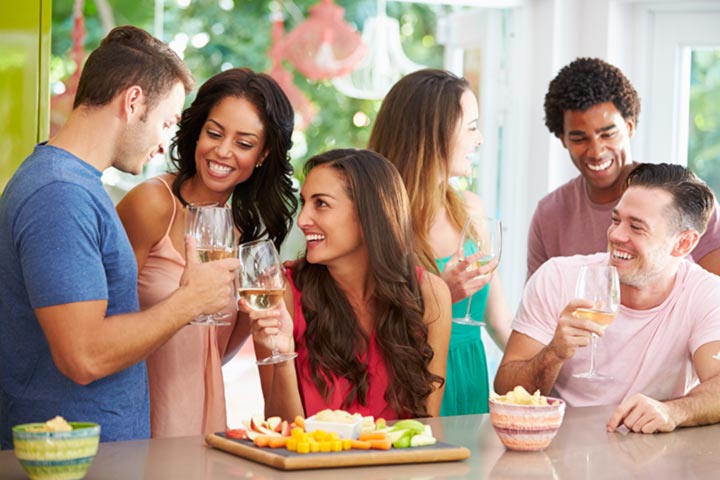 Nothing says I love you to your beloved like personalized gifts for your boyfriend. Having said that, finding personalized gifts that express and channel your feelings can be difficult but don't worry, you can easily find unique gifts for him online and show him how much you care.
Frame it up:
Gone are the days, when gifts for boyfriends meant gifting a collage or framing a single photograph. You can do so much more with photographs! All you need to do is to unleash your imagination. There are various online websites that help you transform your dream into reality.
The team of these websites understands that every picture of you and your boyfriend is a cherished memory and is extremely precious to both of you. You can opt for photographed key chains, stone photo frames, photo mugs etc. A photo gift is the perfect gift for anyone who has a loved one that needs extra attention. With personalized photo gifts, you have an opportunity to personalize your present simply by including their name and some of the words they tell you about themselves in the lettering or your photos.
If your boyfriend and you love to spend hours playing puzzles and board games then nothing matches the magic of a personalized puzzle made with your snaps together. This gift is sure to make your boyfriend fall more in love with.
Comfort him-
Does your boyfriend love to play the x-Box or is an ardent fan of sports then here is how you can help him enjoy his leisure time in comfort! We are talking about personalized cushion covers! He can cuddle up or enjoy a night in watching a Football match with this unique gift for boyfriends. This will probably be one the most romantic things that you've gifted him.
Rule the Bar Counter:
If your boyfriend loves to flaunt his cherished bar counter to his friends, then you can enhance the same with the globe shaped decanter that holds liquor with a dispenser attached below.
Trust us, your boyfriend will be in love with this one and will cherish it amongst all the gifts you have gifted him. If you want to opt for gifts for boyfriend that he will love then you can also opt for the beer mugs with personalized message on them.
Daily Thought for the day:
There are various options available online where you get various daily essentials that can be personalized with a quote or photograph. You can opt for skull cap, watch, belt, coffee mug and so on.
Your boyfriend can certainly run or hide but certainly not ignore your gift and every time he uses the same he will be reminded of you and your love for him.
There is nothing more romantic than opting for unique gifts for boyfriends and making them feel special. Take your pick and rekindle your love!