There will be hardly any person talking enthusiastically about their laundry duty. They all look at it as a burden, a chore they have to carry out at least once or twice every week.
While it makes an essential part of daily housekeeping, nobody would like the idea of spending their free time doing laundry. But do you feel that the task is the real culprit? Of course, it occupies your mind space, time, and energy. Still, the actual issues can be something else.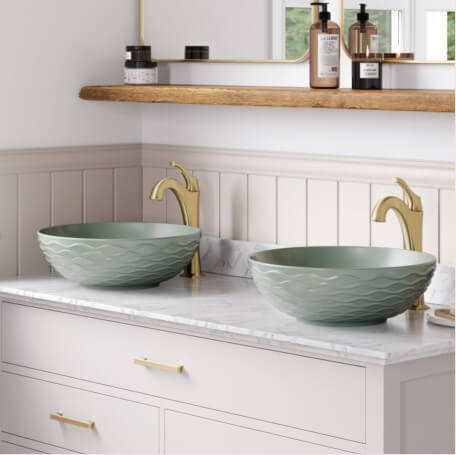 It isn't about the maintenance of the clothes, such as making them whiter, crisper, fresher, or so in less detergent. The main problem lies with the functionality and aesthetics of this place.
The dull and tiring ambiance, poor performance, cluttered storage, safety concerns, and other such factors can keep you away from this while you may not realize it. Earlier, people didn't pay much attention to laundry rooms.
They rarely made it a part of a home improvement project. Things have become better today. Many homes try to make it the swankiest corner of the house. They renovate it to help it match the overall décor and interior theme of the house. Doing this makes sense too. After all, you spend a considerable amount of time in this area.
As per studies, American families do around eight loads every week on average. If you look at it in terms of the number of hours spent, you will be in for a surprise after learning that this amounts to at least a few hundred hours a year for an average family.
So, here are some issues and their fixes to help you transform your space for a better experience.
The room is a lackluster
The absence of attractive décor can be one primary reason you don't like to attend to this work. The typically dark and dreary ambiance makes you tired. Some homes consider this space to be purely functional.
Hence, they don't bother about making it comfortable and stylish. But everyone knows that any corner can have the best of both worlds in the right balance. You can lend it a decorative touch to increase its warmth and visual appeal.
For this, you don't have to add anything which has no relevance for this area. You can achieve your design goal through custom cabinetry, countertop surfaces, hardware, wall and ceiling paint, backsplash tiles, and overall color coding.
Installing a laundry sink large enough for clothing and furnishing it with an attractive faucet can be an exciting change. Likewise, you can put some thought into adding lighting, rug, plant, artwork, etc. All these can infuse energy in this room, which you may immediately sense and start enjoying your chore.
The inadequate storage space is equal to cluttering
You use different laundry essentials such as detergent, starch, fabric softener, stain remover, bleach, etc. Due to lack of proper storage, these can quickly get scattered in the room. On the top, there is stuff like dryer sheets, laundry pods, ironing tools, laundry boosters, and others. How will you manage them when other things are challenging to handle?
One practical solution for this can be remodeling your space to expand cabinets. While using DIY skills to repurpose kitchen cupboards deserves an appreciation, opting for custom or prefab cabinets can be much better.
You will not have to spend your time creating a beautiful piece. Instead, visit a local store, check varieties, and pick something that fits your décor and budget.
Some custom designs come with the flexibility of shelve adjustments. You can increase or decrease the height of the racks to accommodate laundry helpers and other materials as per their size.
In a small space, open and pullout shelves also work fantastic. If you still need more storage systems, you can buy a rack for your washer and dryer with pedestals and drawers.
Multitasking is not possible in this room
Since a lot of time goes free between washing and drying clothes, you may want to finish some of the other house responsibilities to create a breathing space for yourself. You can be thinking of doing the dishes, cooking, vacuum cleaning, helping kids with homework, etc.
The location of this utility room in a big house can have a huge say in this. For example, you can move your laundry from the basement to the central part of the house to make running between different points a little easier. It can be expensive, but you cannot measure it in absolute terms, to be fair.
Anyway, if this idea resonates with you, make sure to account for various things like plumbing, ventilation, noise-free washer and dryer, etc. An efficient and strategically positioned laundry room can be a real asset.
The room becomes too warm
While everything looks pleasant, this new experience can feel like a pain. After remodeling your laundry area with necessary upgrades, you realize that the place gets too hot when you operate the dryer. Well, heating issues happen due to several reasons.
You can check the lint screen of the drying machine for clogging. A clogged screen puts pressure on the dryer, lowering its drying efficiency and leading to high humidity in the room. It can cause fire hazards too.
Another area can be the dryer's vent tube, a flexible pipe located at the back of your appliance in a white or aluminum base. Secure its connection with the dryer and exhaust vent.
You can also periodically clean the dryer duct with other ducts in the house to remove blockages. With these, you can also inspect the outdoor lint trap sometimes. Most people ignore this part, but it can cause fire outbreaks due to lint buildups. So, be careful.
One thing is understandable that you can fix almost all the laundry room issues no matter what. While budget constraints pose a challenge, you must watch for better alternatives that promise effective and efficient transformation without hurting your savings.
Make sure to enlist professionals where only they can solve your problem. Don't scrimp and save in these areas, as a few mistakes can prove costly.