Dating is an exciting and challenging experience. Whether you're planning to date someone you met online, like Tinder, Match, or dated someone your friend referred to you, it's essential to prepare not only physically but also financially.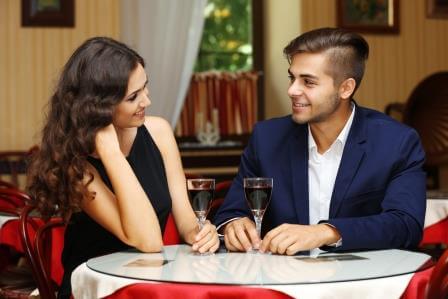 Is finding true love expensive? New or long-time couples can enjoy dating even with a limited budget. Continue reading below to know the average cost of dating, so you'll be guided accordingly.  
Average Monthly Date Cost
 The average date cost per month is $146, wherein single people tend to spend money the most on dating as compared to married people or those in a relationship.
So, how much does dating cost in the USA? If you're planning to have a bottle of wine, dine, and watch movies, the average date cost would be $102.57.
Here are the dating costs of each estate according to the Yahoo Finance Report:
New York is top on the list with the highest average cost of $297.27 for a date night.
The second is New Jersey, which is ranked second at an average of $259.60 date cost, followed by Hawaii.
The least expensive or most affordable date night is in South Dakota, with an average date cost of $38.27. Iowa, Nebraska, and North Dakota are the places for the least expensive dates, too.
Low-cost Dating
You can maximize your dating experience at a low cost. Be creative and know your date-night options so you can find your romantic partner without breaking your bank.
Here are some tips and tricks to have a more budget-friendly dating:
You can have a bicycling date by renting a Citibike in New York City and only pay $3 for 30 minutes or $12 for the entire day. It's a good workout and dating experience at the same time.
Experience a sunset-cruise that's a hundred percent Instagram-worthy for only $27 per person in New Jersey.
Play board games, like puzzles, chess, or scrabble.
Order Gino's Brick Oven Pizza and watch Netflix.
Treat your date at Morelli's gourmet ice cream.
Nature Adventure Dating Costs
Nature adventure dating is fun and budget-friendly. Show your date how much you appreciate life and nature with different outdoor activities.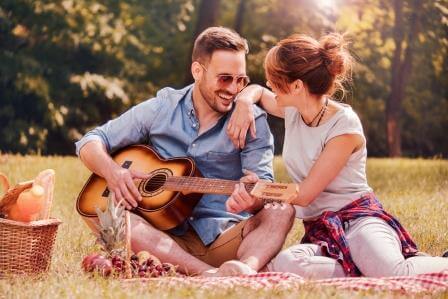 Here are some examples of nature adventure dating:
Rent a kayak, paddleboat, or canoe at a local beach or lake for only $20. It's a romantic and unique dating experience that is also Instagram-worthy.
A ferry ride is a great adventure to view the waters, sky, and sunset. Go to the nearest ferry to change the scenery you're used to seeing on a typical date. For a first date, go for a short round-trip ride. If it's your second or third time dating, aim for a longer day trip. Only spend $10 to $20 with a ferry date ride.
Backpacking or camping with your date is a great bonding experience. It'll bring a lot of surprises and adventure, making you know more about your date. You can use your old tent or invest in a high-quality camping gear using promo codes to get a discount off the item price or shipping cost.
Amusement Dating Costs
Find a carnival and enjoy ice cream, cotton candy, and unlimited selfies. Bring your date on the Ferris wheel and enjoy other rides for an exhilarating dating experience.
Only spend $25 to $50 dating in carnivals and amusement parks, depending on how much fun rides you want to try and enjoy. Fun is unlimited in amusement centers, like carnivals, skating grounds, and water parks, which will take you both in your childhood memories, just simply happy and free.
Artistic Date Costs
If you and your date love arts, it's time for a great bonding by visiting art museums. Check the next art gallery launching in town and bring your date.
Whether it's a photo gallery or an art gallery, it's a unique and meaningful experience for both of you, and you only get to spend $10 to $25. You can purchase artwork, too, if you're aiming for a "yes" answer for your future fiancee. Spend around $300 to $1000 depending on the artwork.
Conclusion
Dating is a wonderful experience that both parties will treasure forever given the right place and the right timing. It doesn't have to be extravagant or expensive. You can be creative and show how much you appreciate, care, and love the person by thinking about alternative options to fine dining.
The average date cost today is between $100 to $500 a month depending on the place, type of environment, or atmosphere you want to date.