Finding a partner for yourself in this fast-paced world can be difficult. Whether you're looking for straight people, w4w lesbian personals, or gay men, finding genuine love is hard.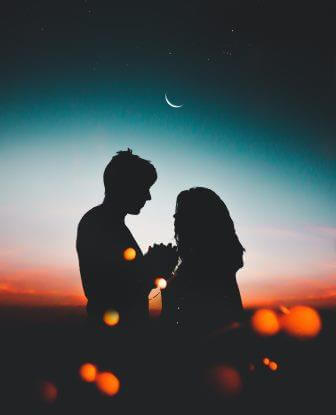 However, the one platform that brings people from all walks of life together is the internet. It's also an excellent place for you to find a beau. Use these tips and tricks to help you navigate the world of online dating and find love!
1.  If you're looking for m4m gay personals only, mention that
To find genuine love, you need to be honest with those who view your profiles. No matter what your sexual orientation is, make sure you're clear about it from the beginning. Being upfront about what you're looking for will save you a lot of time and frustration. It will also increase your chances of finding your perfect match.
2.  Don't have a vague profile
Be as specific on your online dating profile as you can be. Your profile is the first interaction a potential partner will have with you. This is why it is important for you to be honest, open, and specific about yourself. For instance, if you like reading mention some of your favorite authors and genres instead of simply mentioning it as a hobby.
3.  Have a spectacular profile picture
People often end up putting headshots or mirror selfies as profile pictures. This is a big no-no for many reasons. Headshots look very corporate and boring, while mirror selfies make you look vain. The perfect profile picture will be vibrant, have some character, and ideally have a nice backdrop as well. Without a good profile picture, you're simply not putting your best foot forward.
4.  Be careful!
Although you will find some truly wonderful people online, you are bound to run into some not so nice ones as well. Some, in fact, can be downright dangerous. It is, therefore, important that you take a few safety precautions before diving headfirst into online dating:
Never reveal your address to someone you've just met.
Try doing a little background search through Google or Facebook before you meet.
Don't go to any deserted place if it's your first time meeting someone and you still don't know them well. No matter how dreamy the location may sound, safety comes first.
Try having a phone conversation or talk for at least a few days before going on a date.
5.  Don't be afraid to be selective!
Don't settle for anything less than what you've envisioned for yourself. The more honest you are in your profile about your likes and dislikes, the more genuine people you will meet. You can also put in some deal breakers, at least 3, to help filter away unwanted attention.
Conclusion
Online dating requires a lot of patience and effort. Take your time, take things slow, and don't give up! Go into every potential relationship with confidence, positivity, and an open mind. There's someone out there for everyone, and you will undoubtedly find your perfect match too.