No stylish wardrobe is complete without a sunglasses collection. While some people have just one staple pair for utility's sake, those who are more fashionable have shades for every outfit, mood, situation, and season.
If this sounds like you, how do you keep your shades organized? A collection of sunglasses is as valuable as any part of your wardrobe and more delicate and easy to lose or break. Keep your frames organized, safe, clean, and right where you can find them when you need to perfect a look.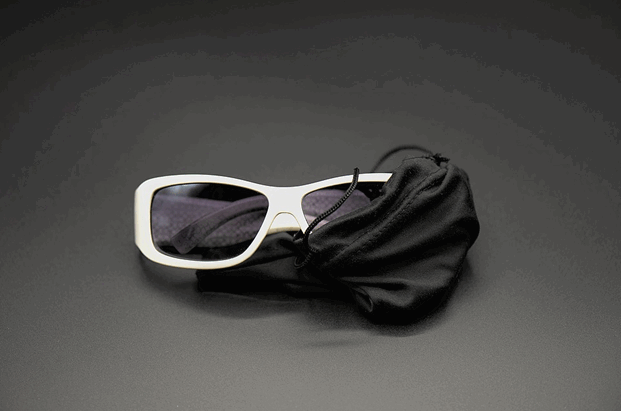 Storage
 The first consideration in organizing your sunglasses collection is storage. Organization is a matter of personal taste, but every collector needs an effective, safe way to arrange glasses. The proper storage will keep your sunglasses from getting dusty, ensure you have them all in one place, and minimize the risk of losing or breaking a pair.
There are several options for storing your shades. Which you choose depends on your budget, space constraints, and personal preferences. Here are some excellent options:
Clear drawers– Look for a clear plastic set of small drawers. You can find one designed for sunglasses with dividers to keep them separated. You can also repurpose a set of drawers designed for jewelry or lingerie.
Clear box– Any clear box will do. It allows you to see your collection but also keeps glasses clean and safe. A fancy glass box is a good choice if you can spend a little more. Otherwise, any clear box you have handy does the job.
Eyeglass storage box– If you don't want the clear look and prefer something that hides your frames, look for a storage box. Jewelry boxes work, but you can also find versions explicitly made for eyeglasses. They have separators inside to keep glasses organized.
Shoe organizer– Get creative and use storage tools designed for something else entirely. An over-the-door shoe organizer with clear pockets is a great way to store shades. You can see each pair, but they are still protected in each pocket.
In Cases
 For home organization, any of the above storage solutions will do, but you can also use the cases they came in. Sunglass cases protect each set of frames. You can organize them inside a dresser drawer or on a closet shelf. The only downside to this is that you can't see them.
If you're on the go, cases are essential. Avoid throwing your shades into a purse, your pocket, or your luggage without protection or proper storage. They can easily get damaged this way. If you're missing the original cases for any frames, and you're crafty, make your own. These easy projects allow you to showcase your style.
By Designer
 With a storage solution purchased or made, you are ready to decide how to organize your sunglasses. One tried-and-true strategy is to organize by the designer. This strategy works exceptionally well if you have an extensive collection. Put all your DKNY shades together, followed by your Guccis, Kate Spades, Versace, and so on.
If you love your designers, you know that each one is a mood. Organizing this way allows you to group sunglasses in a way that makes sense to your style. When you're feeling extra-luxe, you know where to find a pair of Dolce and Gabbana, and when you want to be trendy, reach for your pile of Pradas.
Nothing updates your style and fashion sense like a pair of designer sunglasses. Try super-brands like Gucci and Tom Ford to take your wardrobe up a notch. Click here to find your pair of Tom Ford sunglasses.
Order by Color
 If the designer is less important to you than perfectly matching a pair of shades to your chosen outfit, organize sunglasses by color. Some people build an outfit around perfect frames, but if your sunglasses are genuine accessories to fashion, this is a better organizing strategy.
Putting your shades away by color allows you to see what you have to pair with clothes, seasons, and moods. All your blue frames are together for a day at the beach or to go with your white winter suit, while the tortoiseshell shades are ready to go for a classic workday outfit.
Organize to Make Your Life Easier
No rule says you have to organize your sunglasses collection, but it will make your life a lot easier if you do. Efficient organization allows you to see what you have in your collection and makes building an outfit easier. Perhaps most importantly, it keeps your treasured frames safe.
Author Bio: I'm Jaylin: Guest post service planner of Leelija and full time blogger. Favourite things include my camera, traveling,caring my fitness, food and my fashion. Email id: editor@leelija.com