Since the start of the coronavirus pandemic in March, you've probably spent a lot of time quarantined inside with your partner. Instead of arguing about how to correctly load the dishwasher, there's no time like the present to ease the tension and surprise her with something special.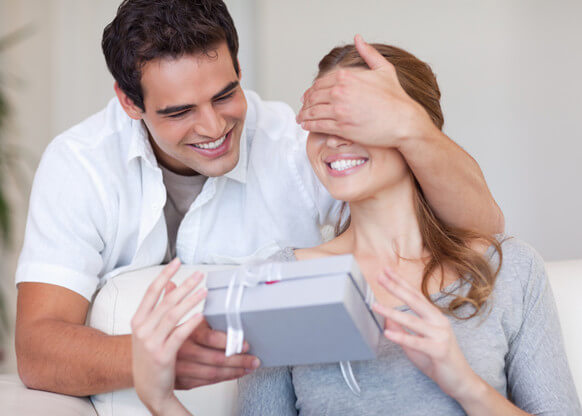 In addition to endless movie marathons, breakfasts in bed, and long walks in the park, here are some simple ways to spice things up at home.
#1: Fine Dining at Home
Since your luxury experience at a restaurant might be compromised, consider indulging in a romantic dinner for two at home.
Here are some ways to add the gourmet to home-at-stay (sorry, that was an attempt to make this sentence rhyme):
If you want to try your hand at cooking, go for something simple and elegant. Check out these tips to set the perfect mood at home. Don't forget to decorate the room with candles and play some Sade to really turn up the ooh la-la She will love the romantic ambiance!
Alternatively, consider hiring a private chef to come to your house and cook dinner. If you're looking for same day luxury without a trip to the grocery store, this may be the perfect option. She will love that you created a restaurant experience in your own kitchen.
Make the night a hands-on virtual cooking class—just whip out a few of your favorite ingredients, lay out some overly specific utensils, and play a YouTube video of Gordon Ramsey yelling at you for the ultimate immersive experience.
#2: Surprise Her With a Personal Scent
There's no doubt that perfume awakens passion and adds allure and extravagance to any romantic evening. The power of perfume is deeply rooted in scent associations, so surprising your partner with a new perfume could help you both relax and remember good times.
For an extra special treat, have your partner design her own perfume. This way, she can pick out scents that make her feel confident and attractive. Scents like pine and cedar offer woody warmth, while lily and geranium create a light, flowery, blend.
#3: Send Her Flowers
Everyone loves to be surprised with a beautiful bouquet. It shows that you care, and will brighten up your living space with a pop of color. With options like same day flower delivery, you can give her a spontaneous gift she will love!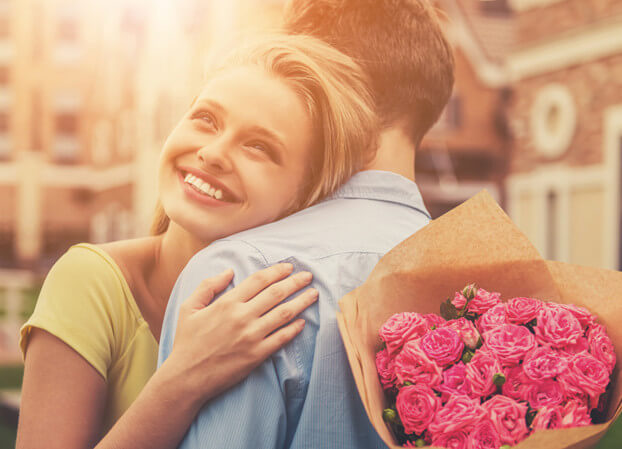 Consider including some of the following blossoms to your gorgeous gift:
Roses – A romantic classic! Roses are a universal symbol of love and passion. Their delicate smell is unforgettably timeless and elegant.
Daffodils – These dainty beauties symbolize good fortune—they're the cheerful burst of sunshine she'll surely love.
Daisies – Symbols of gentleness, daisies are perfect for your caring and loving partner.
#4: Something That Sparkles
Diamonds are a girl's best friend. Whether you want to shell out and surprise her with something extravagant, or keep it simple and beautiful, you can't go wrong with jewelry. Buying her jewelry can be highly personal, so consider talking to an expert to help guide you.
Here are some ideas to get you started on your search for the perfect jewel for the apple of your eye:
For consultations or same day appointments, find a jeweler that offers virtual sessions online.
Think about buying her something that aligns with her birthstone for a fun, personal touch.
If she's into unique and vintage jewelry, find her a one-of-a-kind piece that captures her whimsical spirit.
#5: Pamper Her at Home
Sometimes, the best gift you can give your partner is the gift of doing nothing. Brighten her day with a few relaxing hours of at-home pampering that'll lighten her tension and warm her heart.
Don't be afraid to get creative and extravagant with one of these romantic gestures:
Bring the spa to your house with an at-home pedicure. This might be just the dose of relaxation she needs to unwind during stressful times. Plan ahead for relaxation and buy some supplies so she can be surprised with a spontaneous spa any day.
She may also like to add some new hues to her nail polish collection for the summer. You can't go wrong with hot pink or fiery red with a pair of sandals.
Crack those knuckles and offer her a classic back massage. Use oils like lavender and jojoba for a calming and soothing experience.
Above All, Spend Time Together
No matter how you decide to pamper her, remember that finding ways to de-stress will help strengthen your relationship. Show up for one another during hard times and have patience and understanding—even when she puts the wine glasses on the bottom rack. With these five easy suggestions for special gifts, you can show her how much she means to you during this difficult time (and the easy times, too).