How To Get Rid Of An Oily Face
Nothing beats having a very good skin free of blemish and oil. Most skin care product just goes great on a very good skin. Your makeup tends to last all day without touching it up countless times.
We all know how frustrating an oily face can be especially during this hot / summer weather.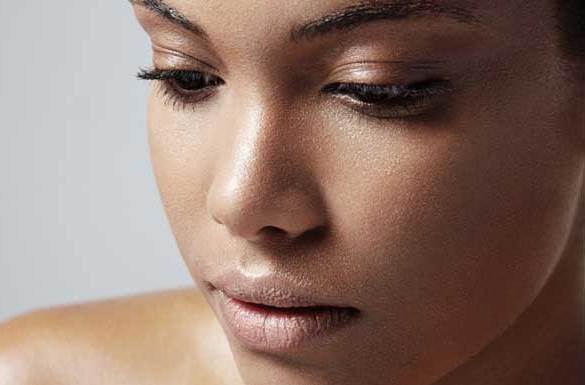 From your T zone down to all sides of your face is shining great as a result of the excess oil protruding out of your pores.
Yeah! Everything in you can shine bright like a diamond but not your face. Although it might take time to notice a great change but here are great tips on how to get rid of that oily face.
1. Boost Your Personal Hygiene
Pamper your skin, Give your face that care it deserves . Wash it more than twice daily. The mistake most people make is using their body soap / cream as their facial soap / cream. No! It doesn't work that way. Get a good facial soap or perhaps visit a dermatologist to help you out in getting a very good product that will work with your skin type.
Consider using an organic facial cleansing oil, especially if you often wear makeup. A facial cleansing oil removes dirt without drying your skin or disturbing its natural pH level. Application is quick and easy. One to two pumps of the cleansing oil on a cotton pad should be more than enough to wipe your entire face. Make sure to use a soft and wet towel to remove impurities and residual oil once you're done cleaning your face.
2. Exfoliate
You want your face to be oil free, spot-free e.t.c.? Learn to exfoliate. Get good exfoliating products or make some natural facial scrubs and you're just good to go.
Personally, I use lemon juice twice weekly. There's this chance that you will get lighter but it works. If you don't want to get lighter. Mix the lemon juice with honey and apply to your face.
3. Never Sleep With Your Makeup On
My first rule in facial skincare is "clear off your makeup before bedtime". There are so many disadvantage to leaving your makeup on till the next day. You're at the risk of getting a blackhead, pimples will find solace on your face e.t.c.
If you're too tired to wash it off with soap, facial wipes made life easier.
4. Sleek Up Your Makeup Game
Truth is, most people use the wrong makeup products that adds to excess oil on their face. While purchasing a makeup product (foundation or powder ), ensure you let the person know your face is oily and you want the one that will last on you.
Get a good face primer and apply before the foundation and powder. The primer will help to absorb the oil throughout the day.
5. Hydrate Your Skin
Water does the magic! If you want to have a perfect skin with zero expenses on creams, facial products and all. Drink more water! Drinking 3 litres of water daily will leave an obvious result not just on your face but of course on your skin.
6. Watch What You Eat
The way your skin glows is a reflection of what you eat. Avoid eating food with fatty products. Eat healthy and reduce your intake of fries. Get some vegetables and fruits. This will help you glow from inside.
Give these tips a try and you'll be glad on how great your skin will turn out to be.