Romance and London are always intricately related. London is the nexus of real love that found place Shakespeare's work. If there is anything else, which relates to the city as significantly, it is food. Moreover, when we combine food and romance, we get the best plot for every novel, sonnet, poetry and recipe were ever written.
Today, we are here to find best restaurants in London for special occasions where you can express your love without fail. Travel with us, into the kitchens and main dining rooms of some of the most romantic restaurants in the city.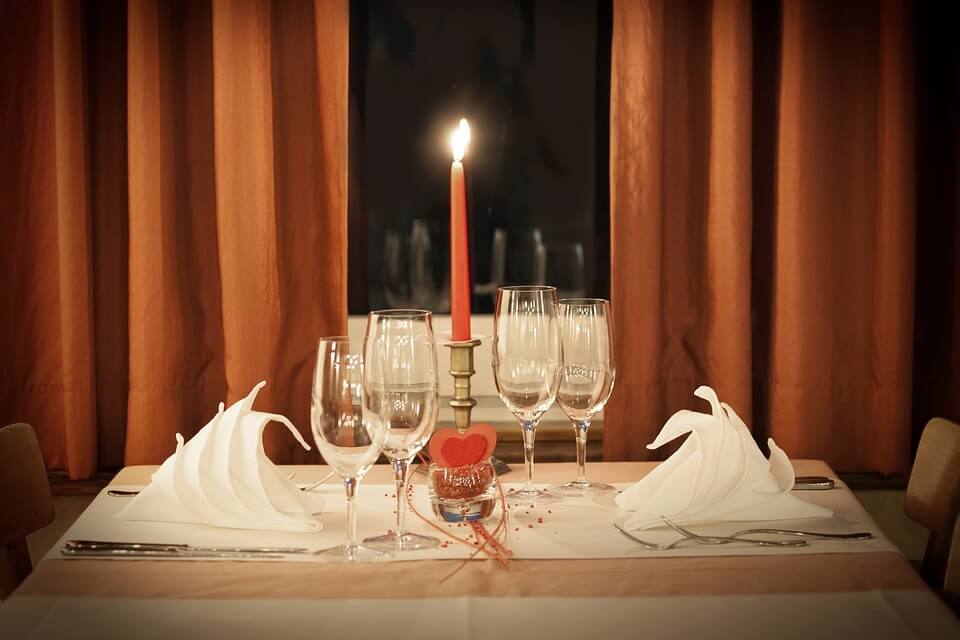 Hutong
Hutong is high, it is suave, and it is everything a special evening in the city needs. Located in London, this offers an incredible view of the city skyline. The atmosphere is more than what any romantic couple can hope for. We will let you in on a secret – if you have hit a snag, go to Hutong. No one can be angry when inside this place. Hutong easily trumps Aqua by featuring intimacy on top of its menu. Here, windows are only for two, and all glass walls line tables for two.
Duck and Waffle
Duck and Waffle is quite the choices for a first romantic date. The ambience, floor to ceiling glass walls and tables for two make it the perfect backdrop for any romantic movie. There is nothing more Bond-like than swooshing your date up to the 40th floor of Heaven, erm, Heron Tower for dinner for two. It has one of the finest wine lists in London topped by names like Bodega Catena, Single Vineyard Lunlunta, Mendoza and Malbec. For a fine share of the evening, go with a "For the Table" Plate and have a section of small plates to accompany it. Try their Ox Cheek Doughnut and Seared Octopus to begin your journey to the nom-world!
Oblix
If you want to win the prize, a classy view if the deal-sealer. It is not possible to remain unimpressed by the panoramic view this restaurant offers. If we had to take our pick, we would say the ulterior clincher is the view of the London Bridge and the Thames. Complete with a modern atmospheric finish, it undoubtedly serves some of the best steaks in the city. If you are thinking of eating light, just stick to the appetisers. You will be quite bamboozled like we were with their endless starter menu. It is incredibly difficult to make an awesome Caesar salad, but Oblix passes this test too with flying colours. Try the fresh crab cakes and battered squid; two of our favourites from their kitchen.
Endnote
London is all about fine dining experiences and love. Here are three of our picks from the most romantic London restaurant getaways where you can express your love.
Author Bio: Mandy Bular is a foodie and blogger. She is working with the Gourmetguide as a project to list the best restaurants in and around London suitable for a romantic lunch or dinner.