From time to time I still get across people who are totally against online dating. Why? These folks are scared of meeting singles over the Internet because, in their words, "the people may not be who they say they are."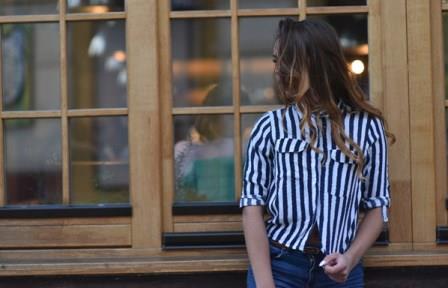 And so what? You can get across fakes in your local bar who would try to convince you they are someone much more important than their real social status. Until engineers invent a device that separates lies from the truth in an instant 100% of the time, and each of us has this gadget activated during dates, some guys and girls may try to mislead you about their personal history or intentions.
Internet dating opened up enormous opportunities for unattached singles seeking relationships. We could never connect with all these exciting people that we have access to, thanks to the plethora of dating sites and apps, if we were to only use regular channels of introductions through family and friends.
Dating ads in newspapers are going back a couple of hundred years. So why deny the value of the newest communication medium available? Do you use a mobile phone and email or still only connect with acquaintances using the landline phone attached to a wall?
Why Dating Online Is Safer than Meeting People in Clubs or Bars
In reality, online dating is the safest way of starting a chat with a stranger.
You are safely at home.
Your drink cannot be spiked in the second you looked away.
The stranger cannot touch or grab you.
You can ask any questions before you even start thinking about getting together in person.
You could even run a quick background search online to find out more about a prospective date.
So, if you are apprehensive about a possibility of a person you met online to be someone he is not, all you need is to follow the rules of safe dating.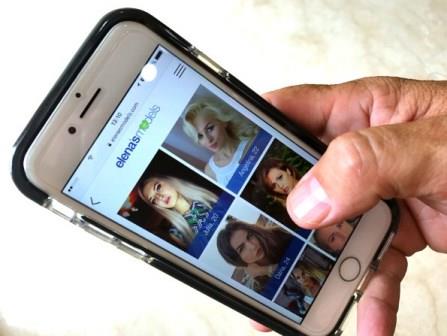 2 Simplest Ways to Be Safe while Dating Online
There is really not much to online dating safety today. It became so straightforward, a third-grader knows what to do. They actually teach online safety at schools, and it's the same whether you are using social networks or dating sites.
Rule #1. Communicate on video
That's it. It's virtually the same as meeting people in person!
The only thing you cannot perceive is how the person smells. It may sound funny but some people, including myself, are highly sensitive to smells. It can be a deal breaker! However, all the rest—mannerism, looks, gestures, etc.—these things are accessible to observe during a Skype call.
If you want to feel safe, talk on video several times for at least 15-20 minutes before you set a date in person. This will ensure you are talking to the man or the woman from photos on the dating site and your admirer is not 10 years older than in profile images.
To younger ladies I recommend asking the guy to show his driver's license while chatting on video. A reasonable man will understand that a woman may have concerns about her safety. Say something along the lines, "I am new to online dating, so I want to make sure I am doing it right. I read an article by a dating coach who said women should ask guys to show their photo ID on Skype. Can you do it for me please?"
It's easy and straightforward. Once this is out of the way and you have no doubts that the guy (or the girl) is a nice person you'd like to get to know better, and there is no nagging feeling that something is off, then go ahead and congregate in real life.
There is also another rule that must be mentioned, which you should never break.
Rule #2. Never send money to your virtual pen pals
There is a breed of Internet scammers who prey on lonely women and men. Usually they  reside overseas but pretend initially to be a wealthy local resident, who then had to travel for business to a remote country such as Emirates or South Africa. The photos used usually depict Caucasians and are habitually stolen from social networks. The guys who type letters are typically native Africans or Asians with imperfect English, therefore they won't chat to you on video.
So, the rule #1 (communicate of video) will already protect you from these fraudsters. But just in case, remember to never send money to anyone you met online, no matter what is the urgent reason why they suddenly need money, having no one else in the whole world but you to help them out.
And don't spend time and effort on people who refuse to chat to you on Skype or other video conference channel. All countries in the world, including the poorest African states, have good enough Internet connection to video chat. Do not believe for a second they are unable to use Skype. It's a lie. This is what scam artists do: They try to make you believe in unbelievable. Save yourself time and emotional investment, and blacklist such interlocutors immediately.
Organizing a Real Life Date with Your Online Friend
When you are ready to shake hands with your virtual pen pan, follow the regular guidance for organizing dates. The rules are the same whether you got acquainted through Internet singles portals or meeting a stranger for another purpose such as checking an Ebay item for sale.
Meet in a public place (cafe, shopping centre).
Arrive and leave by yourself, don't accept a lift from your date.
Watch your drink, so that it's not spiked.
Let someone know where are you going and whom you are seeing: Names, addresses, times, photo of the person that you have on file.
You can also setup a distress signal (a key phrase, which would mean you are in trouble) and ask your friend to call you in the middle of the date to ensure you are okay.
Think beforehand how you will end the date if you don't like the person or need to get away quickly.
For example, I had a friend, A Russian woman who was actively dating, and she always set up her dates in the same cafe near her home. The personnel already knew her and were looking after her. There is also this "6th sense", which is called gut feeling or intuition.
People who have dubious intentions cannot 100% match their words with body reactions, if they are telling lies. Lairs have high levels of adrenaline, their heart rate speeds up, breathing changes, hands sweat, pupils dilate, skin colour changes, red spots appear on the neck, etc.
You may not be consciously aware of all these signals but your "gut feeling" may scream that something is off. Trust it. If you do not feel comfortable, cut the meeting short and leave. Otherwise, if everything seems to be going great, enjoy your date!
Author bio:
"Elena Petr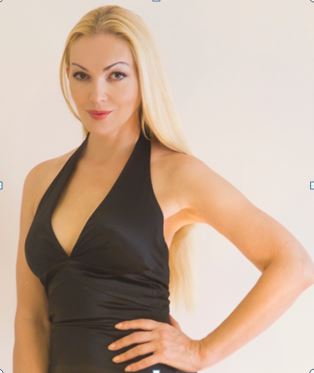 ova is the founder of  Elenasmodels.com and a dating coach with 18-year experience in the industry of relationships. She is married with 2 kids and lives on the breathtaking Gold Coast in Australia. In her spare time Elena enjoys sailing, cruising, and studying martial arts."