Being in a relationship is a great thing, especially when you're in a healthy one where you're both enjoying each other's company. You need to ensure that your partner feels important, loved, and respected, and you can do all of those things with simple yet sincere actions.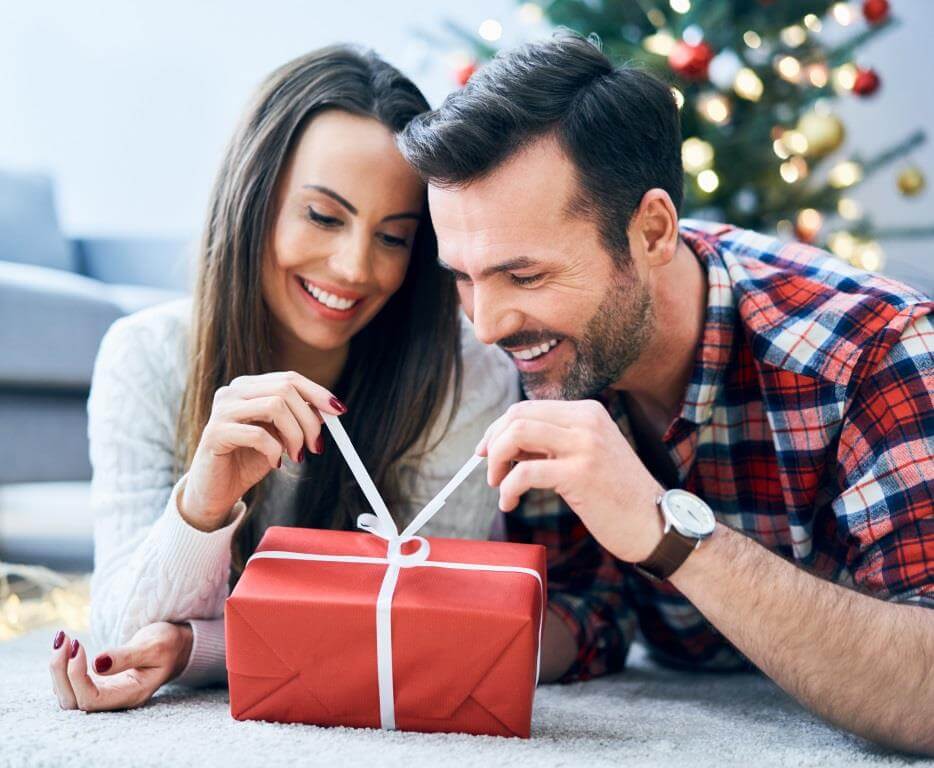 When it comes to relationships, you need to be present in your partner's life to show appreciation and support. You can tell your partner words of affirmation, make an effort to see them, support their goals and aspirations, and give gifts to remind them that you think of them and they're valuable. 
As such, here are the gift ideas perfect for couples: 
1. Chocolate Bouquet
When talking about giving bouquets, the first thing that comes to mind is flowers. While offering flowers is highly popular, not everyone might appreciate it, especially those with allergies or hate the idea that the flowers would wither soon.
Apart from flowers, you can also purchase a chocolate bouquet, like the one from www.chocolate-bouquets.com, to give your partner something they could enjoy eating either with you or alone. With chocolate bouquets, you're allowing consumables to be eaten and not putting anything to waste. Plus, they look beautiful and romantic!
2. Customized Star Map
If you and your partner love stargazing every night, having a customized star map would be the perfect gift. A star map works by having an image of what the stars look like on a specific date, time, and location. For most people, they choose the day when they officially became partners. 
With star maps, you can have them framed and place them on the wall in your bedroom, and it'll be a perfect reminder of how the stars twinkled on your most special day. It'll be one of the most romantic reminders of love and happiness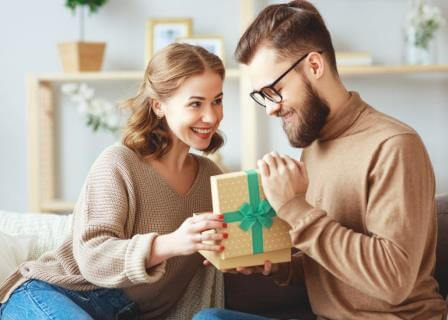 3. Cheese Board
If you and your partner enjoy having wine nights wherein you purchase the most delicious wine, biscuits, and cheese, a charcuterie board would be a perfect gift idea as you both could use it during special occasions.
You know how relaxing and mood-boosting it is when you eat off a good cheeseboard. It'll just feel luxurious and convenient that everything you want to munch on is all in a single board. With that, a cheese board would be perfect for your date night dinner. 
4. Mini Projector
If both of you and your partner enjoy movie nights where you just want to cuddle by the sofa or bed with your large and warm blanket, upgrading your movie experience would be a great gift idea. 
While you may be used to watching your favorite movies and series on your home TV, it'll be great if you make the experience feel like you just rented your private cinema room. By giving a mini projector, you can use it to play your favorite movies and have them projected on a flat white wall. You could even pair it with a surround stereo system. 
 5. Customized Photobook
You could preserve the memories you have with each other by taking photos and printing them for an everlasting memory. While you can simply print them into photo sizes and store them in a box, you can have a customized photobook that looks like a magazine.
With a customized photobook, you can design every inch of every page. This way, you'll have proper documentation of significant events in your life as a couple. You can create one for your anniversary, first trip together, early days of moving in together, or anything that you'd like! 
Snuggly Blanket
With the chilly weather, who wouldn't just love to cuddle with the softest blanket that brushes smoothly to your skin?  Everyone would highly enjoy snuggling by their bed or sofa, all covered up with a blanket, and they can feel safe and secure while watching the scariest movie or drinking their hot cocoa.

When giving a snuggly blanket, ensure that you provide the cleaning instructions as different materials require different procedures, as well as to promote longevity and avoid any potential damage
Conclusion  
Giving gifts to your special someone can be tricky, especially when you don't know if they'll appreciate them or not. While the reality might scare you, if the gift comes from someone special, you'd be sure that they'd love it and would be happy to receive it.
When giving gifts, try to make it personal as much as possible so they'd be able to feel the thought that you put into the present. At the end of the day, it's the thought that counts.