What determines the beauty of your wedding is not only you look or that of your groom but also to a good extent your bridesmaids. And, thus, your bridesmaids' makeup looks are as much important as your makeup look if you hope to have a glamorous wedding.
Organizing a bevy of girls to make them appear as gorgeous as you'd love them can be very much taxing and full of hassles. We have tried to take off some of the hassles of you by providing a guide to choosing 10 different bridesmaids makeup looks that ensure you make your day as remarkable as you would love it to be.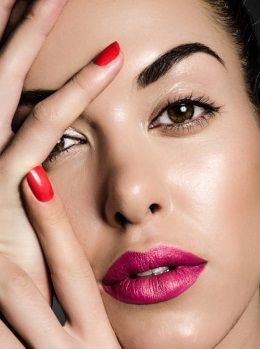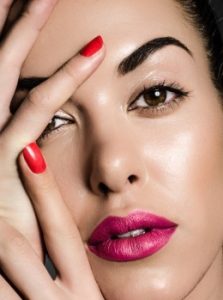 Natural bridesmaids' makeup looks
Natural bridesmaids' makeup looks not difficult to achieve. It as well tallies well with different types of skin and makes them look glamorous. This clean look will not distract from the other beautiful elements of the day.
Emphasize on facial Feature: the eyes.
A good way to create a spectacular bridesmaid makeup looks that are not on the high side is to emphasize on one facial feature. Choosing the eyes and dramatizing it is a fun way to create stylish makeup look without making your bridesmaids appear to have too much makeup on them.
Emphasize the lips
If the color palette of your bridal party is dull, a great way to make it lit up is to make use of a bold lip color for your bridesmaids. Combine these bridesmaids' makeup looks with an uncomplicated or plain-naturally-looking general makeup look to actually make their lips to pop.
Vintage glamor bridesmaids' makeup looks
If your wedding has a traditional ambient look, making use of old-styled stunning bridesmaids' makeup looks will add a great finishing touch to your bridesmaids need to really look the part on the day.
Golden Bridesmaid's makeup looks
Incorporate a little bit of shine to your bridesmaids' makeup looks by going for a golden palette. A golden palette would make their faces to sparkle and glow for your special day.
Feminine Makeup look
Your wedding day, no doubt is a day that is all about getting adorned for a festivity of love deserves brilliantly feminine makeup looks for your bridesmaids. You may consider dusty pinks to attain a girly but fully developed look for your bridal party.
Smokey eyes
The majority of people look beautiful in a smokey eye; nevertheless, depending on your wedding theme, this spectacular look can every so often be over exaggerated.  Create a subtle smokey eye effect with the use of chocolate brown and bronze tones in addition to jet black.
Again, you may also consider a brown and bronze color palette which has the tendency of looking glamorous on a lot of skin tones. This makeup look is a good option if you plan to make all your bridesmaids have the same makeup look.
Contoured bridesmaids makeup look
To ensure your bridesmaids look glamorous on your wedding day, go for a contoured makeup look. This adds a good shine to the look on the faces of your bridesmaids through highlights and delicate sharp effects.
Dewy fresh
A dewy makeup look will make your bridesmaids look fresh and radiant. This smooth finish will appear beautiful in real life and in photos.
Bold and bright
Your wedding day could be the biggest event of your life. Thus, it will be great if you create a sparkly and bold appearance with your bridesmaids' makeup looks. Having a bright eye shadow and color on their cheeks will produce a joyful look to match the blissful mood of the day.
Thus selecting a makeup look that makes your bridesmaids feel beautiful and excited for your wedding day celebration will make your day entirely more special.