10 First Date Ideas
First
dates
 can be some of the most intimidating, awkward events in a person's life. If you have ever been on one, you know this is true. You also know that it can be hard to come up with an idea for a first date, since the traditional dinner-and-a-movie is not always the perfect way to get to know someone better. This is because many folks aren't comfortable eating in front of a new person, and movies do not provide a very good atmosphere for talking. If you are trying to come up with some ideas for your first date with someone, check out the following ideas.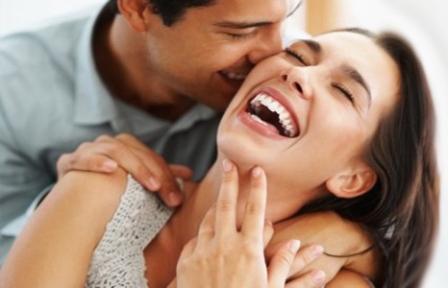 1. Attend a Sporting Event
Sporting events can be a great first date idea for sports fans. They provide a setting that encourages people to be fun and outgoing, which is great for a first date. Although many professional events cost a lot of money, semi-pro and even local sporting events can be very reasonable. Just be sure to find out if the person you are going out with likes sports before planning a date like this. A non-sports fan will probably not enjoy themselves too much.
2. Visit a Zoo
Although zoos may be loaded with kids, they can be excellent places to go on a first date if you like animals and do not mind children. Zoos offer a laid-back setting that allows you and your date to walk and talk, while being outdoors and around cool creatures. Think about visiting a zoo during the week or in the spring or fall, when they are less likely to be busy.
3. Go Hiking
If there is a great park or some nice woods nearby, find out if your date enjoys nature and being active. If so, hiking is a great idea for a first date. Hikes allow a lot of time to get to know somebody, and being in nature is always beautiful. Exercise is a definite plus, too. Be sure to pack some beverages and snacks for your hiking date, as it is important to stay hydrated.
4. Plan a Wine Picnic
Anyone who loves wine is sure to enjoy a little "wine picnic" in the park. Plus, wine can be a great helper in breaking the ice with someone you barely know. Choose a nice, sunny day and be sure to pack some snacks in case you and your date get hungry.
5. Visit anArtGalleryor Museum
A date to an art gallery or other type of museum is great for people who enjoy these places. If you and your date share a love of art, history, or anything else, you will certainly have lots to talk about and discuss while on your date. You will be surprised how much you can learn about a person if they are in a place they enjoy.
6. Attend a Concert
Concerts are fun, energetic events that can be great for first dates. If the person you are taking out likes music, find out if there are any concerts in your area. Even if there are no concerts, check around with local bars to see if there are any live bands performing in the near future. Music is an art form that can easily bring two people closer together.
7. Go to a Party
Depending on the type, parties offer an easy-going backdrop for a first date. They allow you or your date to see the type of people either of you associate with, which can often be a deal-maker or deal-breaker. Stick to parties that are somewhat low-key, as wild parties can often signal disaster.
8. Have Coffee
Coffee shops offer a relaxed atmosphere that is great for getting to know someone. Get coffee with your date and spend the afternoon talking and discussing your interests, hobbies, and beliefs. If you hit it off, the date can always go on into the night.
9. Go on a Group Date
Perhaps you were introduced to your date through mutual friends. If this is the case, a group date can be wonderful for making your first date with someone less awkward. Dining with a group is less awkward as well, which makes dinner a definite possibility. Have some drinks and let your friends help you get to know your date better.
10. Visit a Farmer's Market
Farmer's markets offer tons of unique things to look at, taste, and purchase. If you and your date both enjoy cooking, a farmer's market can be a wonderful place to visit. You can discuss food, your tastes, and what you like to prepare. Perhaps you and your date can pick up some fresh ingredients, then go home and cook a gourmet meal together.
If you are struggling with ideas for a first date with someone, these are all fresh ideas that may offer you some help. Keep in mind that not every idea is right for every date, since people and their interests vary greatly.
Guest post from Jaime Castle. Jamie writes about dating and dating sites for OnlineDating.org.