If you are planning your wedding sometime soon, you need to do it amidst the pandemic wave! And that is a challenging affair. The pandemic outbreak had changed our life course and our way of being.
Masks and sanitizers have become a part of our everyday life. Along with that, you need to follow proper safety and social distancing protocols.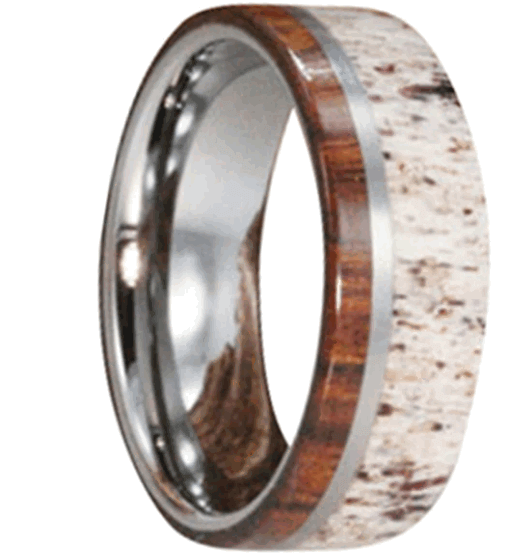 Hence, if you plan a wedding during such a testing time, you need to think about the theme and choose your groom's wedding bands accordingly. Here are a few wedding themes and wedding band types that might work for the pandemic phase.
1. Alternative wedding theme
Have you both always steered away from the usual path? If yes, then this wedding theme is perfect for you during the pandemic phase. You can jazz up tradition within an alternative wedding theme and experiment with a few elements.
You might want to use the creative stand-ins and moody, cool color palettes instead of the usual and bright floral wedding décor. When you opt-in for this wedding theme, you can push the boundaries as much as you can.
And when it comes to the groom's wedding band, you can choose a tungsten carbide or a wooden ring with Celtic shapes engraved into it, which is offbeat and unusual like these men's wedding bands. 
2. Romantic wedding theme
It is one of the most common wedding themes for couples who are madly in love with each other. You can opt-in for the delicate lighting, soft hues, and ample floral patterns to decorate your romantic wedding venue.
And if you want to experiment a bit more, you can even think of hanging lights, a flower wall, pastel table covers, and calligraphy. If you play safe with the wedding band, you can choose a rose gold metal for the same.
It's a classic choice for couples who choose the romantic wedding theme. The rose gold wedding band comes with a surface sheen, a soft and romantic look that will complement the wedding theme.
3. Vintage wedding theme
Do you want to opt-in for a vintage wedding theme? If yes, then you need to draw inspiration from the past. One of the ideal ways to do this is by choosing the apt wedding outfit and wedding band. You can opt-in for a traditional yellow gold wedding band for the groom, which will fit the occasion well.
However, when it comes to the reception and ceremony, it depends on an antique décor, which can have worn-in wood seats and weathered doors. You can also choose a classic getaway car, for instance, an old Porsche.
4. Modern wedding theme
If you are settling for a modern wedding theme, you need to think of minimal design, geometric shapes, and clean lines! A new-age and modern wedding theme know a couple of bounds. Hence, you can channel it the way you think is apt.
You can place a new-age spin on almost everything, from your wedding dress, cake to the groom's wedding band. You can either opt-in for platinum or a white gold wedding band which complements the wedding theme completely. You can add a modern touch to the venue decorations, add an elegant structural backdrop, and add a bold color scheme.
These are a few of the wedding themes and complementing wedding bands for the pandemic phase.