Valentine's Day may look a little different for some this year. While some people may want to go through the hassle of going out, others may take this as an opportunity to create the perfect night at home with each other.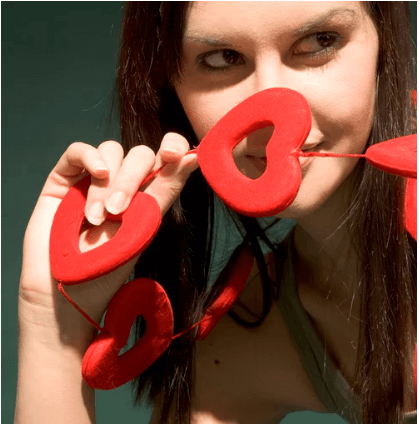 Staying in allows you to be creative in your choice of activities. Whether it's paint night, game night, or a fancy dinner for two, here are five ideas to make your Valentine's Day a special one for you and your partner.
Dinner
Valentine's Day is the perfect excuse to make this dinner as special as you can. Doing little things such as using a different set of plates, using table linens such as printed kitchen towels from August Table, and tablescaping your table will definitely give your dinner at home a different feel. If you need ideas on how to decorate your dinner table, Pinterest has several ideas from simple to more elegant to match yourvibe. Don't forget to invest in a wine cooler for the table if you're serving wine or champagne with your meal.
Keep in mind that most restaurants will be packed and busy. If you're ordering takeout, plan ahead and put in your order so you can time it right. However, you may want to show each other your cooking skills. Meal kit delivery services such as The Home Chef make it easy to cook at home with easy instructions and all of the ingredients brought to your door.
Dessert
Want an after-dinner activity? Think dessert. Bake your favorite cookies, cupcakes, or build an ice cream sundae or banana split with a toppings bar to interact and still get your favorite sweets.
If you want to take your dessert game to the next level, set up a fondue station where you can make some chocolate covered strawberries which everyone knows is the signature dessert when it comes to Valentine's Day. The best thing about chocolate is that you can dip almost anything and it will be delicious. Set up a fruit plate that you can dip together after dinner is a great way to continue your conversations.
Games
Since you're home, you should try  something a little different besideswatching a movie at home. If you're into board games, a game of Monopoly over some wine or some coffee can engage you in some friendly competition. If your better half is into gaming, a nice add-on gift such as gamer strips from Lizard Skins is a great way to surprise them and maybe join them for a game or two. Don't forget about playing cards. After all, who doesn't enjoy a good game of spades?
Movie Under the Stars
If you live in warm weather, the weather at night may allow you  to enjoy a movie outside in your backyard on a big blow-up screen. You'll need a projector and a great broadband internet service. If you already have some outdoor furniture set up then you need to remember some blankets and those yummy desserts you made together. Simple lawn chairs can also work as long as they're comfortable enough to sit in through the length of the movie.
If the weather is too cold, you can still have movie night inside and make it romantic by turning on the fireplace or lighting some candles around the room.
Virtual Fun
You may try other activities you can do that are available online. If you've been wanting to take salsa lessons, now is your chance to ask your partner to join. If not dancing lessons, there are virtual teachers that have classes you can watch on your TV. The best thing about doing these types of activities is that you don't have to worry about being nervous or shy because it's just the two of you.
The key to a memorable evening with your partner is to be creative. Don't be afraid to think outside the box and try something new. If it goes well, it may be a new tradition for you both or at least a memorable experience. If it fails, it will be a story to tell for years to come.