The wedding suit is the cornerstone of men's wedding fashion. Agreed, more eyes would be on your bride and her dress, but that is no excuse not to match up with your suit. Making sure that you are comfortable in your suit decision is essential seeing that you will be wearing it most of the day. A trouser length that is too short, a waistband that is too tight, or a jacket that doesn't quite fit across the chest would not be a good way to start your wedding day.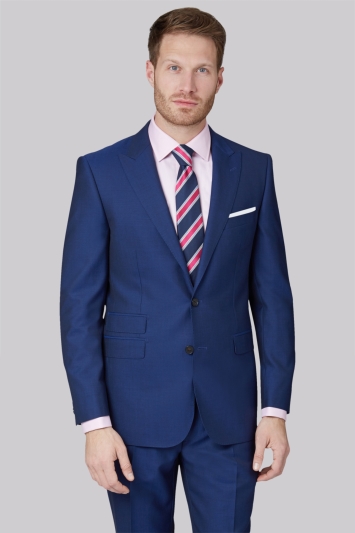 Factors that determine your choice of wedding suit
The foremost factor in choosing your wedding suit should be your personal style. Make sure your suit choice is based on what you want and not what society or tradition dictates. I am not the regular norm kind of gal and so I wouldn't recommend the black suit but a mix of beige suit and black pants. I also always like the elegant style of double breasted suits.
You could also consider your wife's choice so things match a little. You can also go for beige wedding suit because your wife's gown color is beige. I've seen a groom have the loop on the back of the neck inside the jacket and a pocket square made of the same fabric as his bride's dress. Whatever you decide on, make sure it complements your bride's gown.
The choice of wedding suit style
A wedding suit is really a suit that should fit beautifully and look great in photographs, because it's less about function. The shape of the lapel and the pocket details may also differ, so instead of what you might find on a very formal or classic suit, you could do something a bit more fun with your styling. For example you could opt for a dinner suit style, one-button, with angled pockets and peak lapels, or have a shawl collar in cloth: something that's individual rather than corporate.
Cost does not imply quality or beauty
Spending a fortune on a wedding suit does not necessarily mean you'd get the best out of it. Unlike brides, grooms have the option of wearing their wedding suits again so that rules out the "wear only once in a lifetime" tag that comes with some wedding attires. However, I'd avoid anything too expensive or that you'll look back on and think, "Why did I spend so much on my suit?"
Deciding whether to use Tuxedo vs Suit
I've heard many grooms ask this question – Should I wear a tuxedo or a wedding suit? Both are great options for formal weddings but the choice of the groom should not be based on what is trending.
Tuxedos are generally more formal than suits. The primary physical difference between a tuxedo and a suit is the presence of satin.  Typically, tuxedos have satin facing on the lapels, buttons, pocket trim, and a satin side stripe down the leg of the trousers. They usually come in black. In addition, some tuxedos will feature special lapel designs that add interest and style to the tuxedo coat.
Suits, in contrast, tend to be a little less tailored, and can come in multiple colors. Suits don't incorporate any satin and usually have either plastic buttons or buttons faced with the same fabric as the coat.
The fit and suit factor
When it comes to making a choice, having a proper fit is the key. To determine the fit and how it suits you try on the wedding suit or tuxedo, including the correct shirt and shoes. A groom can go along with one or two of his groomsmen who should also try on some suits and tuxedos.
Why you may opt for a tuxedo instead of wedding suit
For men who are used to wearing suits to work and formal events, the desire to stand out in a tuxedo on your wedding day might be a strong factor. Your wedding day is a special day and it deserves a special dress code. No doubt, a tuxedo would make you stand out and look different from other wedding guests who might have opted for a suit to grace your wedding. If you want to wear your tuxedo after your wedding, you'll probably want to get one without tails, in a fairly standard style.
But in making the choice, consider your style, the event and most importantly how it complements your wife's wedding dress.