Top 5 Mistakes Men Make When Wearing Plain Color Ties
Ties are brilliant accessories which can be worn for a variety of occasions. Whether it is a formal meeting, a wedding or a formal family event, ties can be the ideal accessory to go with your formal clothing.
There are many different kinds of ties available. These include cravat, zipper ties, bolo ties, ascot ties, bowties and clip on ties. The neck ties which are available in the market are of the same size but longer ones are also available. Ties are also part of uniform in schools, armed forces and various other institutions.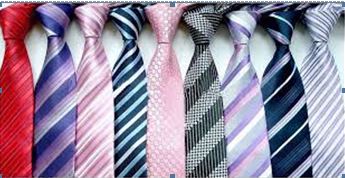 There are whole different patterns of ties which are available. Among these, plain ties are the most preferred ones this season. These along with the different color combinations make for the perfect accessory which increases the appeal of formal looks.
While it is very difficult to go wrong with these, you can still go wrong with these. Here are the top 5 mistakes men make while wearing plain color ties
Poorly tied knot: Most men do not know how to perfectly tie the knot of the tie. Ideally, the knot is supposed to fill the gap between the colors. When a knot is tied, it is either too thin which makes it looking constricted and also compromises the get up of the accessory or it if too thick which makes it appear to be a little loosely tied.
Loosely tied ties: The perfect tie is not only tied with a perfect knot. The tie should be tied in such a way that it ends at the middle of your belt buckle. Most men do not know this fact and end up tying the tie wither too short or too long which drains out all the appeal.
Colors which do not match: It is very important that you pick the perfect shirt and suit to go with the tie. As it may happen, the color of your shirt may not match with that of the tie. The standard black and white combination of is the safest but in case you wish to experiment, a white shirt can be paired with any plain colored tied. Whereas if you are wearing a black shirt or any other dark colored shirt, the perfect tie to go with that would be a dark colored tie.
Wrinkled ties – A tie should be perfect. Wearing wrinkled ties makes your entire look lousy. The wrinkles also make the tie easily noticeable and the sight is not at all appealing to the eyes.
Wrong width of the tie – Even plain color ties are made with different widths. It is important to select a tie which suits the body type. A common mistake men make while selecting a plain color tie is that they do not select the one which goes with their body type.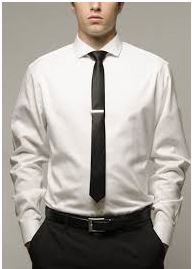 This makes the tie look out of place. Ties which have a wider width do not go with the slimmer body types and this mistake could be avoided. Ties can be a brilliant part of your entire look and the above mentioned mistakes are trivial, which when taken care of can make the tie look alive with a new outlook.