There's really nothing that can add spice to the bedroom like a good threesome. It's something that pretty much every person on the planet fantasizes about and it comes in all shapes and sizes.
There are so many different ways to have one that it's almost more difficult to not have a threeway at some point. If you have to question whether or not they're really healthy for a relationship, just take it from Greatist.
A three-way is great for a relationship and will keep it nice and healthy, no matter how long you've been with the other person. That just means that you have to figure out the best way to have yours.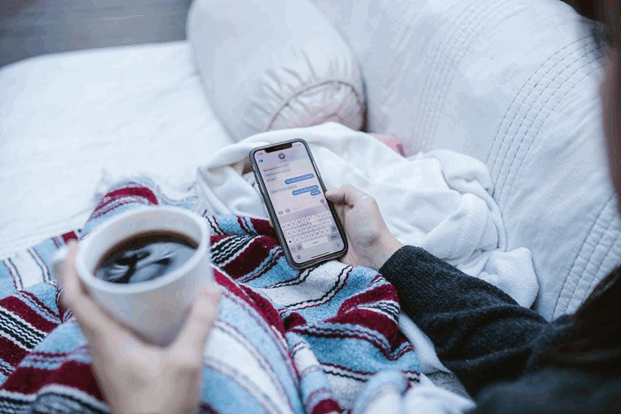 You can always ask a friend to join in if you really want. You can also bring in one of your partner's single friends to have a good time for a night. Of course, if you don't want to go through all of the trouble of getting someone to visit, you can just have the third person join you over the phone.
If you can enjoy a dirty chat when you're alone, then you can enjoy it, even more, when you have it with your partner.
Women Love to Chat During Sex
If there's one thing that a girl really loves, it's talking dirty to someone while they're having sex. It's even better for them when their words can get a couple hot and ready for action with each other. Girls love it when they can affect someone's libido and there's no better way for them to do it than by talking to a couple that's actively having sex.
This girl loves everything that has to do with dirty chatting and no one is ever going to stop her from doing it. The best thing to do is to start things off with your partner before you try contacting someone.
You want to be in a position where you can tell her that you're both aroused and thinking about doing the deed if only she can convince you to go ahead with it.
She's going to take over immediately and, tell you exactly how to enjoy each other's bodies while she listens to everything. It's a way to engage in a three-way without putting in any of the efforts that it would normally take.
Enjoy Your Fetishistic Desires
There are lots of different guides to having your first threesome. In fact, Red Book Mag has a great guide that should really work for anyone who wants to have one.
The one thing that none of these guides ever really get into is bringing your fetishes into a three-way. Just think about the amount of freedom that you're enjoying when your sex chat is part of your sex act. You can talk about anything that you want and never have to talk to this person ever again.
That really lets you let it all hang out when you're talking to them. Both you and your partner can admit to every last desire that you've ever had. The person you're sexting with will pick up on the fact that it's turning the both of you on and work as hard as she can to make it hot.
It's the perfect way to let her know exactly what you want to make it all as arousing as it can be and she'll just run with it. Just remember that she wants both of you turned on. She's going to do it however she can.
Find a Girl at Any Hour
Once you've made the decision to add a sex chat to your actual sex, all it takes is finding someone to join you. The best place to find a third person is on Arousr. This is a site that's filled with women who are always up for a good time. They know how to turn someone on with their words and they love to do it.
The best part is that you can see what they look like before you decide to start talking to them. There's really nothing that's going to bring you and your partner together more than getting together and choosing the girl to have your three-way with. You'll also learn a lot about what the other person likes.
Your partner may just surprise you with their choice of girl. After that, it's all just a matter of letting your fantasies come out and sharing them with someone else. The first threeway is going to give you a great idea of just how far things can go and how much you'll both enjoy it. Give it a shot and your relationship will never be the same after it.