The world has greatly changed over the past century. Heck, thanks to technology it is safe to say that the world has changed greatly over the past decade. More and more people are finding their jobs, buying their cars, seeking homeowner services, and even buying groceries online.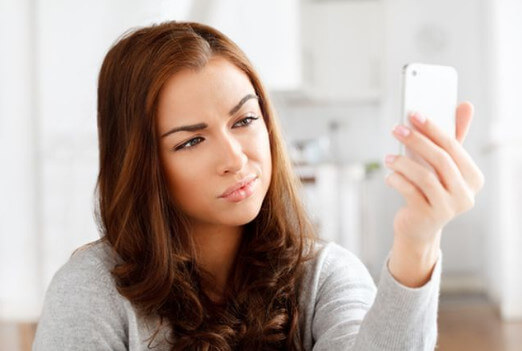 Well, you might be surprised to learn that even now more people than ever before are finding love online. In fact, the online dating industry rakes in nearly $1.25 billion a year. Even though it has been around for so long there are still people out there discovering online dating for the first time. Maybe you have tried several sites with little to no success.
Perhaps, you are looking to venture into the market for the first time.  Whatever the situation is, there are some common mistakes that both newbies and long-term users make when using online dating sites and apps. You will want to make sure that you avoid these mistakes to enhance your chances or procuring a mate.

Not Using The Best Photo

You can read any how-to guide or forum about online dating and they are all going to tell you to make sure that you are using your best photo as your profile pic. Despite this, there are still so many people that overlook this simple little rule.
The reason most people don't use their best photo is that they don't like it. Maybe they think it makes them look to formal or serious when they want to be seen in a more playful light. Well, if you aren't using your best photo, you are simply setting yourself up for failure.
Keep in mind that there are other places for photos and in your profile, you can take the time to describe your passion for your playful or comedic side. It is that profile photo that will draw your potential mate towards your profile in the first place.

Not Taking Advantage Of The Right Sites

If you have been in the world of online dating you have no doubt noticed that there are tons of sites available for your choosing. Some people see this as a bad thing and simply join the first site that they come across.
Some sites are similar, but what you really need to know is that some sites offering completely different features and prospects that you won't find elsewhere. Some sites are specifically designed for individuals that are seeking out random hookups.
Some sites are specifically designed to help you meet white Christians. There are even some real life voyeur cams that will let you watch potential mates in their homes as they go about their daily activities. Choose a site that offers what you are seeking in a mate.

Not Reading Profiles

A lot of people approach online like real-life dating in which they only go for looks. Sure, you do need to be physically attracted to the individual, but you also need to understand their hobbies, likes, and interest.
In fact, this is one of the biggest advantages of online dating as opposed to real-life dating. You not only get to see the individual, but you also get to know what they are all about before you even strike up a conversation. Taking the time to thoroughly read these profiles will set you up for success and help you better find your soul mate.

Not Casting A Broader Net

Are you always coming up with reasons not to reach out to a certain individual? Well, maybe you need to start looking at the things that you like about that person rather than the things that you do not like.
Just because you have never been attracted to brunettes it doesn't mean that this specific girl doesn't have qualities and values that you are looking for.