Many men have been misled and some men are in a state of confusion right now, still pondering which is better between erotic massage and escorts.
Are you too still confused about this?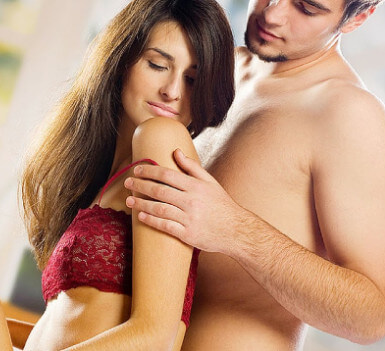 I can guarantee you, after reading this article, you need nobody to tell you which is better between erotic massage or escorts services.
In adult entertainment industry, most escort services claim to provide erotic massage/tantric massage, but this is not the real truth and I'm going to prove that to you right away in this article, showing you the different between escort service and tantric massage provider.
From experience, here are THREE major differences that make tantric massage a better option over the escort's services
Blissful connection with your body, mind and Soul
Unlike escorts where only the body get the blissfulness, tantric massage get your body, mind and soul connected with a greater pleasure, such that, your whole system feel no inhibition for a mind-blowing experience you've never had before.
In every tantra session, you're bound to feel connected with positive energy, no matter how stressful you've been before the session began.
This is a captivating reason to try tantric massage over escorting and the reason why most who try tantric massage, never go back to escort services.
Anxiety and stress free experience
Erotic massage does something magical, that you can never get to experience with escorts service. With erotic massage, all your sense organs are made active and have an experience of a life time, that will give each of them a memorably session.
What I mean by sense organs is the sense of smell, touch, light and sound – with erotic or tantric massage, all of these sensations are being invigorated. You can imagine being in a candle lit room, with the sound of romantic and relaxing music couple with a soft hint of scented oil in the air.
This is really refreshing and it will awake you to a perfect experience, something you can't get closer to with escort service.
Mind blowing orgasm at the end
I know for a fact that many clients felt disappointed after the escort service and the reason is here.
With escort service, the ultimate goal is for a sexual release, which often times happen midway of the allotted time. And in most cases, that's where it all end, leaving client with a dissatisfying experience after only the physical satisfaction, leaving behind the mental satisfaction that is also important.
Erotic massages combine both physical and mental sexual satisfaction in one place, creating a new experience that can only be found in their combo.
Tantric experts and erotic masseuses are trained in such a way to make you feel pampered and worship your body in a way that'll make you feel your sexuality again.
It does not end there; you're also going to have a mind blowing sexual release at the end of the session, but before then, there will be a build-up of sexual energy that will enable you to have a mind-blowing orgasm.
With these three major differences, I'm sure you're convince enough to consider erotic massage over escorts and before I end this article, I'll love to make a good recommendation that you'll never regret if you follow my recommendation.
The one place so good not to ignore right now is the Xmassage – Erotic Massage Directory London & UK.
If you really are looking for a positive tantric massage experiences that will make you feel incredibly loved, look no further than Xmassage.