The start of a new relationship is always an exciting time – getting to know someone, spending lots of time in their company and probably trying out a handful of new things.
Getting to know someone sexually can be daunting and you feel pressure to ensure that she has a good time and that you both enjoy the whole experience. However, it should be an exciting and fun time – so here's how to spice up a new relationship in the bedroom.
Ask Her What She Likes
Communication is the key to any successful relationship and getting things right in the bedroom is no exception. You should definitely be talking about what you both like and dislike – especially anything that is a hard no and something that you do not wish to do at all.
Letting a woman know that you are keen to understand what she likes and be able to fulfil that can really help to make sure that you both have a good time. It also helps to remove any nerves or worry as you already have an idea of what she likes, so you have a good inclining that she is going to enjoy it.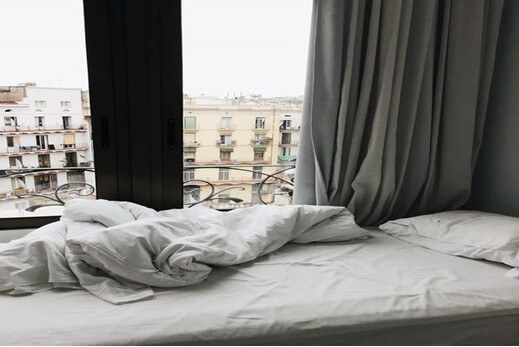 Be Open-Minded
One of the best ways to enjoy things in the bedroom is to be open-minded. Of course, you don't have to cross any boundaries that you're really uncomfortable with, but an open mind most definitely helps.
For example, if she mentions to you that she really loves sex chat – but that isn't something you have done before, just tell her. Maybe it will become something that you can explore together and you never know, you might really enjoy it. Often we enjoy things in the bedroom more when we know our partner really likes it; so get that tongue working and try sex chat for the first time.
Don't Rush Things
There is no rush to jump into bed together and start humping each other all the time. In fact, for many couples, the build-up that comes with waiting to spend such intimate time together makes the whole experience a much more pleasurable one.
Of course, just because you aren't rushing into doing the whole deed that doesn't mean that you can't have fun anyway. Getting to know a new body is lots of fun and she will likely really enjoy your touch and you getting to know her too.
Having fun together without sex necessarily being on the cards really helps to take the pressure off and ensure that you can both have a good time without too much worry.
Combine this with lots of talking about what each other like's and of course, being open-minded to trying new things is a great way to explore a new relationship in the bedroom and ensure that you all have a great time while you do it! So, next time you're starting a new relationship, try these new things and you'll soon be having more fun in the bedroom than you ever imagined!