Skin Care Practice And Beauty Tips For Everyday
You want to look beautiful everyday and maintain your skin beauty, not just your desire alone but everyone's desire to look charming. However, maintaining a beauty skin will require you take more daily approach to the way you look after it.
The type of your skin does not matter, the important thing is making sure it is clean and healthy. Then, how can you make your skin clean? Simple! Make skin care a daily practice or routine. Your skin needs to be clean of dirt and dead cell, making sure you don't leave the pores open to more dirt buildup.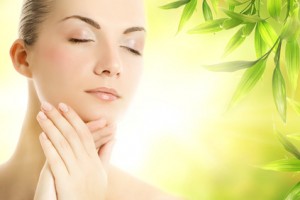 The general procedure everybody is aware of include; cleansing, scrubbing, exfoliating, toning and moisturizing. I want to add few other beauty tips to these generally accepted procedure of skin cleaning. This will help you to make your skin look as you want it to be.
Skin care beauty tips for cleansing:
Cleansing of your skin will ensure that your skin is able to maintain its radiant nature. You've already been exposed to various kinds of dirty ranges from smoke, dust, and lots of pollution resulting in dullness and dryness of your skin which will eventually lead to dead skin cell on your skin. All these need proper cleansing to bring back the radiant nature of the skin.
Skin care beauty tips for exfoliating:
With exfoliating, you're sure of the removal of the dead skin cell in your skin. Only cleansing cannot remove this dead cell which will make your skin dull if not remove. Exfoliating should be done regularly for at least once in a week, it will help remove the older skin which are with dead cell and give you fresh and smooth skin. If you're having an oily skin, you'll be better advice to do exfoliating as many times as necessary to help your skin stay smooth and fresh.
Skin care beauty tips for Toning:
You may be tempted to ask the question of the necessities of toning of skin, after all, you done, cleansing and moisturizing on your skin. The truth is, toning is an important element of the cleansing process. A good toner will remove all the remaining bits of oil, dirt and debris left behind by the cleanser.  It is important to know that toning with a good toner will ensure your skin get enough nourishment, soothe, help you hydrate the skin and at the same time restore the delicate pH balance of the skin.
Skin care beauty tips for Moisturizing:
Regular moisturizing of skin in skin care help keeps the skin hydrated and prevents it from cracking, peeling or flaking and redness of skin. Your skin type does not matter, when it's moisturizing of skin. For those that have oily skin, they can't get enough nourishment from the oil produced by the skin, it is vital for them too to add moisturizing to fill other space the oil produce from the skin cannot fill. Moisturizing also helps you from early signs of aging. Get a good moisturizing products like Aveeno Active Naturals Daily Moisturizing Lotion