Knowing what you want is important in pretty much any context, and dating platforms are no exception. If you know the main features of a dating platform and how they affect the outcome of your online dating experience, you'll be able to skip the scenic route and get straight to the fun part.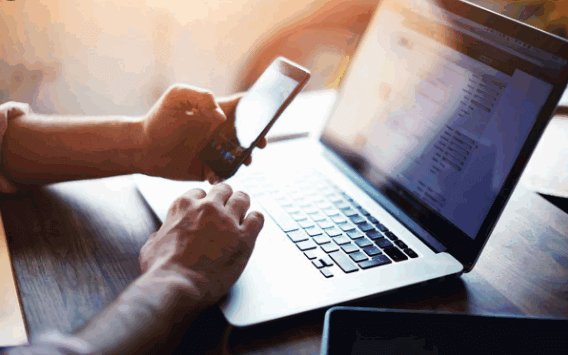 What would these features be, you may ask? They're all common-sense aspects of using a dating site, but most of them are available in more than one form. General vs. specific search tools, various kinds of filters, different levels of detail required for signing up, etc.
It is important to decide upfront whether you prefer to dig through profiles or just jump straight into the one-on-one video chat on dating apps like Fruzo. By the time you've gotten to the end, you should have a pretty clear idea of the kind of dating platform that's best for you.
1. An attentive customer service team
Don't settle for a "contact us" button at the bottom of the page; a good dating platform will give consistent and quick attention to any member that needs it. Just like any other online service, it should be about more than throwing their product at you and hoping for the best. You should feel like they've got your back, even if the only problem you ever have is accidentally getting locked out of your account.
2. Filters that refine your messages and recommended matches
Would you like to avoid generic copy-paste messages from people who are only mildly interested in the first place? What about being able to block messages from people who don't meet specific criteria? If so, you want to find an online dating platform with filters.
One dating site, Mesh, makes a point of giving their members a number of different filters. For instance, users can block communication from other members with certain dealbreakers, such as text-speak, vulgarity, or a drinking habit. Sometimes it's helpful to look at the things you don't want, just like it's helpful to look at the things you do want.Your preference for live video chat vs a more traditional texting approach will determine which platform you choose.
3. Search tools that find exactly what you want
There's nothing that'll focus your efforts to find a date like an accurate search tool. If you find an online dating site that mentions its search tool feature, make sure you confirm how specific it actually gets.
It might just let you search by distance or gender, when there are others that also let you search by ethnicity, height, income, and much more. OkCupid even lets their members do keyword searches for other users who like a specific band, TV show, or hobby.
A search tool won't necessarily be a must for everyone who's looking for a date online, but at the very least it's a great feature to have in case you need to step things up a notch.
4. Security features that make any dating site a safer place
If you have your guard down while you're using a dating site, you could become a target for romance scammers. Even if you realize what's going on and cut off the messages before actually losing money, it's still a waste of time and emotional energy.
In order to combat this, some dating sites give members the ability to block or report suspicious accounts. Blocking them protects you from further scam attempts, and reporting them makes your chosen dating site a better place for people to meet each other.
Another handy security measure is photo verification. Zoosk is a dating site that verifies photos upon request – all the user has to do is send a video or selfie. Once their identity has been confirmed, their profile will receive a badge to prove it. Other members will see this badge and know that the user in the profile pictures is definitely the one they'll be talking to.
5. Integration of social media accounts
If you appreciate efficiency, you'll like a dating site that lets you integrate a social media account with your dating profile. As you're signing up, you'll see the buttons saying "log in via Instagram" or "sign in with Facebook".
Once you've logged in through social media, the relevant data will be brought over to your online dating profile. Some dating sites will even build a recommended profile for you, complete with photos taken from past profile pictures. Once that's done, all that's left for you to do is approve it, or make one or two edits of your own if needed.
That's not the only benefit of social media integration – it also gives other users a reason to trust that your profile is legit. If they can see that you're presenting yourself in the same way on more than one online platform, it'll make you seem that much more trustworthy.
6. A sensible sign-up process
The process of making an account for online dating could take over an hour, or it could take five minutes – it all depends on what you're signing up for.
Are you on a dating platform that gathers information on your personality and preferences, and then recommends matches based on your psychological makeup? That's going to take a while, but it's worth it if you get the results you were hoping for.
Did you decide to make an account on a dating app, and the hardest thing you did was find the right profile picture? That type of dating platform will probably give you location-based matches, which is especially great for finding informal dates.
Basically, you should find a dating platform that gives back as much as you've put in. A complex matching algorithm needs plenty of information, and that takes time; but a randomized matching system will just need a name, a birthdate, and a picture that shows your face.
Choose a dating platform that gives you exactly what you want
With all the choices out there, there's no reason for you to settle for something that only does the job halfway. Get started by figuring out the kind of result you're hoping for – long-term, short-term, or anything in between. After that's taken care of, you shouldn't have any problem finding a dating platform that gives you all the right features.