Disagreements are an integral part of any relationship. Discrepancies of opinions can be insignificant or rather serious but they always were and always will be taking place in every relationship, which is natural. But how no to go into conflict with your partner when you have different opinions on things?
On the one hand, both partners have to be ready to make concessions, on another – if the made decision very strongly contradicts priorities and values of one of spouses, he will feel himself disappointed and unsatisfied, which is likely to result in a new conflict.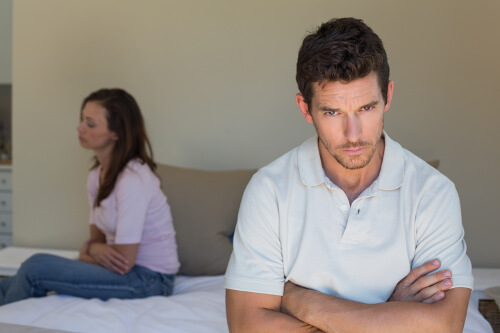 Ways to prevent
The environment and surroundings in which the disagreements are discussed can be important. Psychologists say that if a question is really significant, then it is good to create conditions in order that it has been solved harmoniously and the result of the solution is arranged.
Besides, of course there is a rule – partners quietly adduce objective arguments and together decide what is more important for the both of them. In theory, if after several minutes, emotions still control you, it is better to postpone the solution.
If disagreements have arisen on the trifles that have no serious influence on the relationship, you shouldn't «season» discussion with emotions too. Think what is more valuable to you: the world in love and peace or the last word in a dispute?
And ideally, each of partners has to be ready to make a compromise in disagreements. It is absolutely possible, although it requires some effort to train this skill and of course there has to be an understanding of «why in general we are together?». The understanding of the answer to this question is one of the strongest motivational tools for being ready and able to harmoniously solve disagreements and overcome them.
How to move to reconciliation
Experts say that sex is one of the best steps to reconciliation. If you have quarreled and you think how to reconcile, have sex. But how to pass smoothly from the conflict to sex?
At last you have understood the you are tired of arguing and you don't want to fray each other nerves anymore, five a signal of «readiness». You have just looked into each other eyes and have understood that you want to reconcile – it is «a green signal» to start actions.
Move to corporal contact. According to researches the physical contact increases oxytocin hormone level in blood which reduces stress and make you more sociable. Throw the prejudices and fall in embraces of each other.
Discuss the conflict. Now you are really ready to settle disagreements, but choose words, otherwise it can flash new quarrels and everything will repeat.
What to do when the conflicts can't be solved
Unfortunately, not always a relationship can be saved so it becomes a waste of time and source of substantial stress. Psychologists' advice: "The conflict will manage to be settled, only if you look at it from the point of view of the partner." If one of the partner does not have the ability or the willingness to do so, don't get too stressed out and worried. Just move on!
For men, it is crucial that the relationship is healthy and sustainable so that he can be confident and perform at his best outside the relationship. There is plenty of fish in the sea, so don't waste your life on a project you know is not paying off.
Interestingly, many psychologists from different parts of the world agree that sex with a stranger might be the perfect way of restoring confidence is sex life and allowing your mind to forget about your relationship for some time. So check yourself out a sexy companion for a Friday evening from one of the professional escort agencies in London – www.londonescorts-vip.co.uk/. There's a range of beautiful models you can pick from that will help you move on with your life. You can even make a booking abroad and take an escort with you for a holiday!