Pepsi Carcinogen and Your Family Health
There is news making around that Pepsi contain carcinogenic substance called 4-methylimizadole or 4-Mel as popularly called. The cancer causing substance found in Pepsi is also present in other beverages products as well as some other roasted and cooked foods.
An understanding of what 4-methylimidazole is all about will help you know what effect can it has on your family health, and if there is any need to find alternative means to avoid it totally.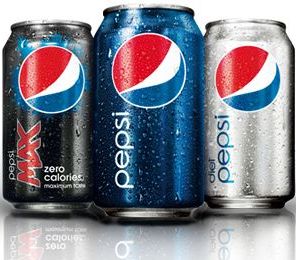 An imidazole is a chemical structure commonly found in many critically important molecules in the human body. The amino acid histidine is an imidazole, and even our DNA contains imidazole
The compound 4-methylimidazole is a byproduct formed in some foods and beverages during the normal heating and browning process and possibly a byproduct of fermentation. 4-Mel is a naturally occurring compound in caramel coloring and roasted and cooked foods, it's has never been added to food.
Families are exposed to 4-Mel which was found in Pepsi by consuming these foods and beverages that contain it. Such foods and beverages include but not limited to; certain colas, beers, soy sauces, breads, coffee and other products.
What's The Noise about Pepsi Carcinogen?
Center for Environmental Health commissioned Eurofins Analystical laboratory in Metairie, Louisiana, to test Coke and Pepsi products from California in May and from across the country in June.
The lab did not find the chemical in California products. And it found no 4-Mel in nine out of 10 Coke products outside of the state. But it found levels of 4-Mel that are 4 to 8 times higher than California safety levels in all 10 Pepsi products purchased outside California.
The Surprise!
Little quantity of 4-methylimidazole has never been linked to causing cancer in humans. Center for Environmental Health said California added the coloring to its list of carcinogens with no studies showing that it causes cancer in humans. It noted that the listing was based on a single study in lab mice and rats.
Will Your Family Health Be Affected By Pepsi Carcinogen?
The mere presence of trace-level naturally occurring compounds in food does not make a food unsafe.  Choosing a diet that is rich in variety, whole grains, fruits and vegetables would not only reduce exposure to 4-MEI, but it will also maximize your overall healthfulness. [Read; Family Health; Energy Drink Addiction Harmful To Health]
The Center for Environmental Health's consumer product division seeks to "protect families from toxic chemicals to promote products that are safe for public health and the environment." Its website currently includes an email campaign to convince Pepsi to make a "safer soda, not Pepsi with a cancer-causing chemical!"