Hair is the beauty of a woman. This is why many women desire a healthy hair and an attractive hair. A healthy hair can make you appear lively, boost your beauty and appearance. Science is progressing every day, and techniques like cloning, stem cell rejuvenation, gene therapy and other cosmetic treatments are becoming more and more popular among the women folk. Even without these developments in science there are ways you can take care of your hair to improve its texture and luster. All you need is a bit more care and steady effort to make your hair look great, more attractive, strong and in good health condition. We have provided below tips that will help you take good care of your hair: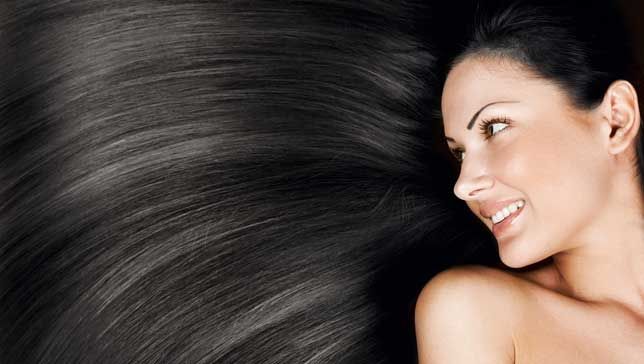 1. Discover texture of hair you have
There are different types of hair texture. It can be dense, thin, chunky, slender, coiled, soft, tough, brittle, oily or dry. Your hair texture may vary from that of your friend or that of your neighbor. Depending on your type of hair texture there is a proper hair routine you must follow to ensure a healthy looking hair.
You would be required to select your shampoo according to the type of hair you have. You can try any popular brands, but you must ensure that you use the additional conditioner that is normally associated with the shampoo. Many women neglect and take for granted the use of conditioner for their hair. The result is that their hair gets knotted, twisted, dried out and breakable when exposed to the heat of the sun and pollution. Conditioners are as well made up of different types depending on the type of you have and the shampoo you use.
2. Ask professionals for help to a healthy hair
Seeking professional help is not a bad idea. A dermatologist will help you understand your skin requirements as well, while a general practitioner will give you a holistic view of your diet, hair care, fitness play and products best suited for your skin.
The majority of times multivitamins and B-complexes assist in the provision of supplements required by your hair. This can curtail the issues of hair loss. Vitamins as well perk up the texture of your hair and skin to a great extent, but you ought to look for professional advice instead of merely directly taking pills.
3. Desist from using hot water to wash your hair
Hot water is not good for your hair. Using hot water to wash your hair can cause a lot of damage to the skin and the hair follicle. It can cause the hair roots weak and removing the necessary moisture from the scalp. It is always advised to use lukewarm water to bathe on a regular basis.
4. Massage your scalp for a healthy hair
You need to oil and massage your hair at least once a week. Not all hair type need oil but the use of oil is necessary to give you're the perfect massage needed by your scalp to enhance the blood circulation on the scalp. This amplified blood circulation, provides your hair with the nutrient it requires and help your hair to grow longer and look healthier.
5. Make use of the right hair brush
The type of hair brush or comb you use for your hair matters a lot. Using the right is essential for the good of your hair. The preferred and recommended hair comb is a wide toothed comb. Your comb needs to be of a very good quality. The use of hair brush with elastic, high quality bristle helps to safeguard your hair from growing weaker and weaker.
The food you eat tells a lot on your hair. When you eat a healthy meal, it reflects on your hair and when your diet is unbalanced, it as well affects your hair. The most excellent ways to take care of your hair are, thus, by eating balanced diet, doing proper exercises, the quality of the hair products you use and how you expose your hair to the heat of the sun. Having known what you can do to get healthy hair, it is the right time you change from those things you do that have adverse effect on your hair and start practicing better hair care routine.