Why Men Get A Better Deal In Relationship That Lead To Marriage
Lots of men do have cold feet when it is about committing to long term relationship that could lead to marriage. Many fear the responsibilities associated with married men, the growing of belly-pot, cleaning vomit-stained at the backseat of the minivan or minibus and the supposedly testosterone declining after parenthood as suggested in the Medical News Today.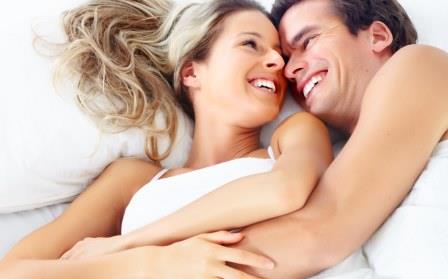 But all of these things that men fear are actually not something to be worried about, and again parenting is never the end of manhood. There are lots of benefits men can get when married and these benefits make them a better person, emotionally, physically, mentally and health wise.
The facts remain; happily married men enjoy these benefits according to research;
Happily married men live longer and are protected from premature death, especially when married at the middle age which helps men to avoid lots of trouble, knowing fully well that, they have a family to take care of.
Married men live healthier lifestyles, have their mean at regular meantime, and eat much more balance diet when compare to unmarried men.
Have a better heart health with stronger bones
They don't get themselves involve in risky behaviour and any kind of unlawful behaviour.
They show improve cancer outcome and are generally healthier compare to when single.
Marriage gives men an opportunity to serve, serving in the form of giving which is more beneficial than receiving either physically, emotionally and even spiritually.
They have greater chances for social connection which help them to live an improved life. Having a constant source of social connection help men to flourish. Lack of social connection causes an increase in anxiety, depression, obesity and even smoking and high blood pressure. When a man is socially connected, all of these and many more are what he'll benefit.

There will be a boost in his self-esteem and self-confidence
You'll get more friends because social connection will lead and make you an outgoing person with a friendly attitude.
There will be more optimism about your future and you'll be able to grow in confidence knowing fully well that your connection will be of assistance in living your dream.
You'll get a high level of immunity which will lead to quick recovery from any ailment.
Social connection will also help you to live a nearly stress free live.
But the fact that men are going to benefit from all of these when married do not mean they should stay in unhealthy relationship and marriage. If the marriage does not worth living for, it is better to get out of it rather than siting there because of the health benefits associated with marriage. You won't get them because the marriage lacks the ingredient that will lead to all of these benefits.
Finally, when you're deeply loved by someone, you get more strength and when you love someone deeply, you get more courage.