So many people are looking for love online nowadays that the chance of finding it that way are bigger than ever! Well, if you are to make the most of this experience, you'd better get armed with some information on the whole dating process, especially if you are a novice to the whole thing. Let's take a look at some tips on how to turn online dating into a successful endeavor.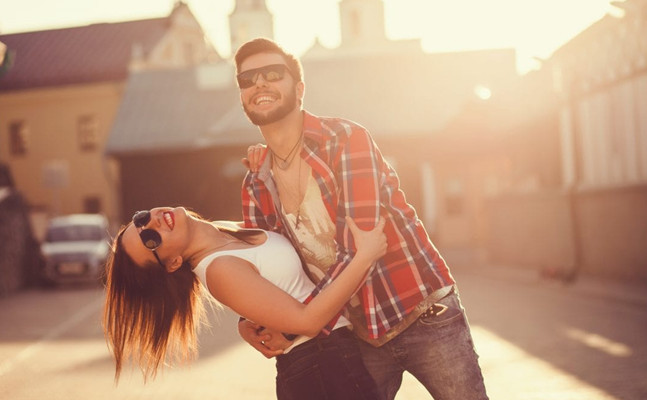 Know If You Are Ready
The fact that you are looking for tips is already a sign that your online dating intentions and aspirations are serious. Regardless whether you are recently separated or simply looking to start your first relationship, you need to be completely sure that you are open to the experience and ready to welcome a new person into your life. Here is an amazing guide which can help you figure that out. If you are not sure about the step, simply do not embark on the journey.
The baggage from past relationships can be really painful. Dwelling on what has been will always stand in the way of developing a meaningful connection with the right person. Accept that certain events were meant to happen but belong in the past, and realize that only moving on with a clean slate will give your potential partner a fair chance at winning your heart.
Get On The Best Dating Site
Finding the best website for you definitely takes time and research but this later pays off. Do not just jump on the first one you come across, as this can jeopardize your money, safety, and time. Make sure you read some member feedback, such as an eHarmony review, check the privacy policy and verify you are completely safe interacting with other users and uploading or exchanging files and photos. Platforms who take care to implement security measures are good at filtering out the dating scammers, whose intentions are not to meet people. They are there to commit fraud instead.
After you get the reassurance you require, you can go ahead and start creating your profile. Speaking about, the best online dating platforms ensure that staff members review each and every new one in order to take the proper measures, should that person appear suspicious or not quite right. This increases chances for a positive experience on the website and gives members the peace of mind knowing they are only meeting someone looking for the same thing as them, namely love.
Create A Stellar Profile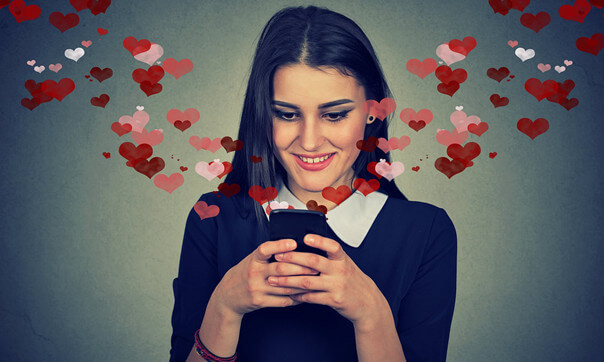 Probably the best tip for those who are just embarking on the online dating journey is to learn how to create a top-notch presentation of their character traits, hobbies, likes, dislikes, and interests, thus setting the right foundation for your best match to find you.
If you find it difficult to fill in the description field, start by thinking exactly why you chose to register on the site, the kind of person you are hoping to meet, and what are the first or most important things you want your potential partner to know about you. Of course, take care to not say too much, either, as this could spoil things by breaking the mystery and it is always good to keep a little bit of that for the time when things heat up later.
 Don't Forget Your Most Stunning Picture
The number of people who claim they would never open a profile without a photo is absolutely shocking. It turns out that more than half of the online dating population would never consider responding to someone's message, if that doesn't go with a face. And it is only normal to start building some form of trust after actually see the person and making sure you are not writing to a bot or fraudster, right?
How to pick the perfect one? Find out more at https://www.bustle.com/p/how-to-take-the-perfect-picture-for-your-dating-profile-52241. Choose a photo of yourself that you really like but do not fall to the temptation of using one from say, ten years ago. This will damage any budding relationship because you will leave the other person with the impression of a false representation. Ask a friend or family member to take a flattering picture of you in a pleasant environment that will make the person want to view your profile and return a message. You always stand a better chance for success if you are genuine and honest.
Make An Impression
The first message to your potential match can make or break the deal. It is really tricky managing to be flirty, intriguing and still appropriate enough to spark someone's interest in order to strike up a conversation which has the potential of going somewhere. There is really lot at stake so it's a good idea to bear a few things in mind.
First, don't be tempted to just copy and paste messages you already sent to dozens of people, as it would be really easy to tell and is a huge turnoff for anybody. Don't expect other members to go for the bait and feel flattered simply because you chose to contact them. Also, be mindful of your spelling and always read the message before you hit send. Probably the best strategy is to look for shared interests in the person's profile and use that as a conversation starter. That's how the other side will know you actually took the time to read their profile and pay attention to their hobbies.
Prep Up But Don't Rush
So, you formed a connection with someone and are now getting ready to meet them in person. Remember that the best thing is to keep things simple on your first date. Meeting for coffee is a great idea. So is a date in the park, where you can take a stroll or walk the dogs and engage in a conversation that will help you really get to know one another. Leave the fancy stuff for later, after the initial feel-out period is over.
There is no rush trying to make it work with the first match you meet. Building trust takes time and it is actually good to take it slow. Do exchange enough messages online before you set up a live meeting. And let's not forget it's highly unlikely to meet the right person for you from the first attempt. Take your time figuring out exactly what it is you want and only then go after it.